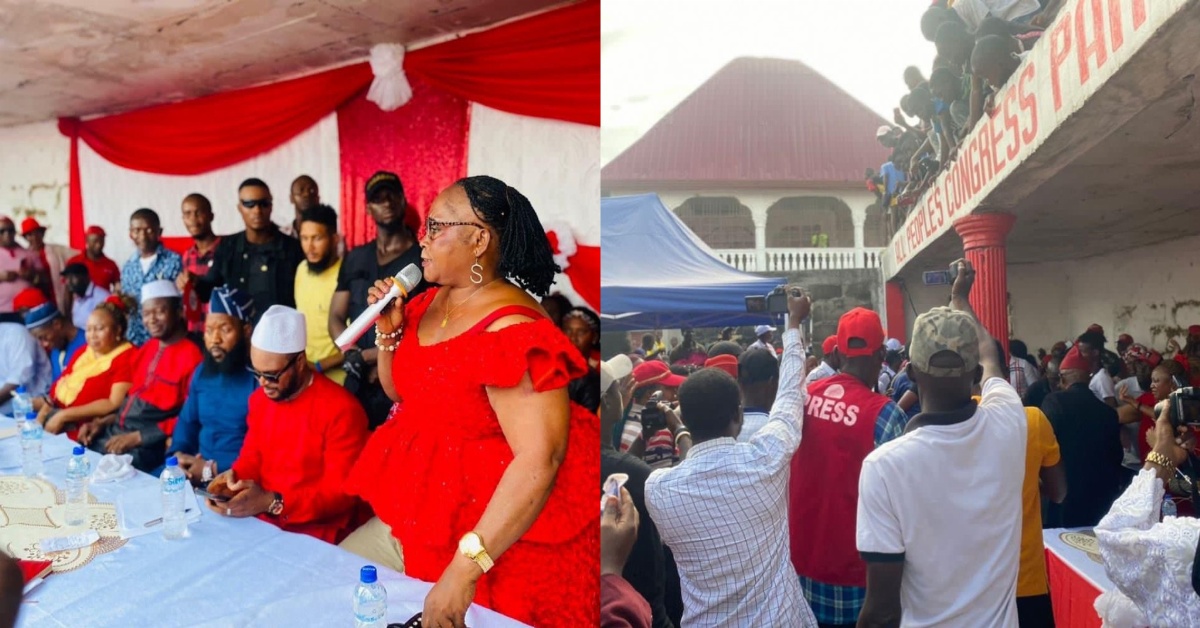 Jagaban Influences 3 SLPP Councillors to Join APC
Sierra Leone's main opposition party, the All People's Congress (APC), Vice Presidential hopeful, Sheikh Mohamed Kamara popularly known as "Jagaban" has influenced three Sierra Leone People's Party (SLPP) councilors in Kono to defect to the APC.
The three SLPP ccouncilorsdefected at a jam-packed hall at the party's regional office in Kono where Kamara was addressing his supporters.
During his speech, Kamara entreated attendants at the gathering to vote for the APC in the June elections. He added that the defected SLPP councilors will strongly support the APC party
He said that he yearned for the running mate position because he had wanted to work for the country as a humble servant.
He informed the gathering that he is from the region, Blama village in Small Bo Chiefdom, Kenema District to be specific.
He also affirmed that the party made the right choice when they elected Dr. Samura Kamara as their flagbearer for the June elections.
The Acting District Chairman of Kono, Sahr Mattia said that the people of Kono believe that it is the APC party that is capable of bringing sustainable development to Kono.
He said that the three defected councilors joined the APC because of the influence of Kamara.
Kamara is among three other party members vying for the vice presidency position of the party in the June elections. Supporters believe that he is facing stiff competition from his 2018 running mate, Chernoh Maju Bah (Chericoco), and former Minister, Madina Rahman.