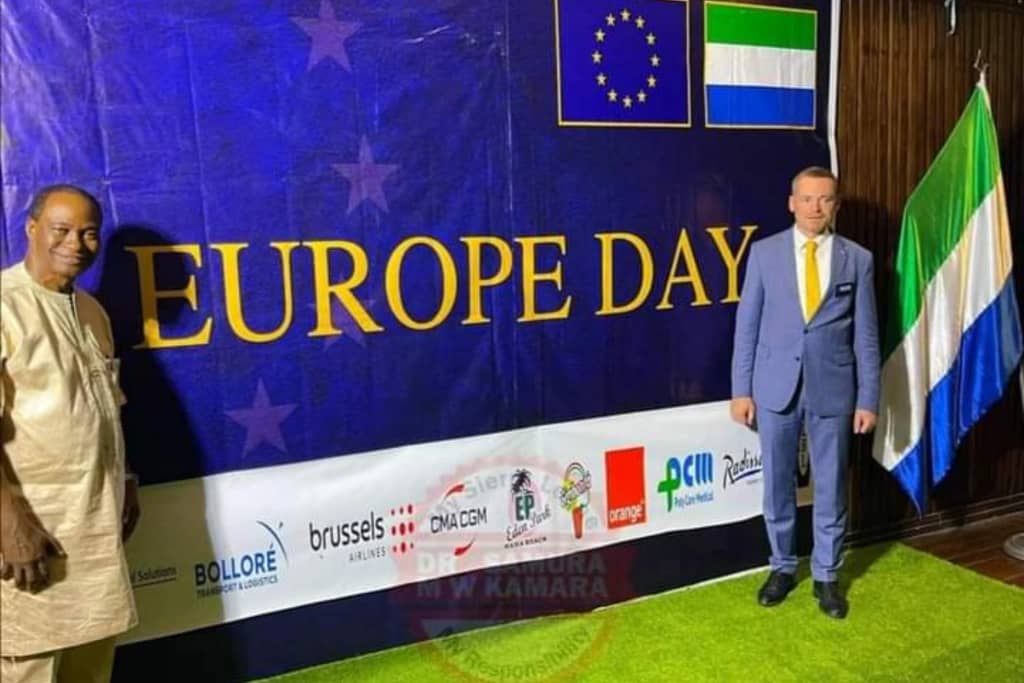 APC Presidential Hopeful, Samura Kamara Celebrates Europe Day With EU and US Ambassadors
The leading candidate to represent the main opposition, All People's Congress (APC) in next year's elections, Samura Kamara has on Monday 9 May 2021 celebrated Europe Day with the European Union and United States Ambassadors to Sierra Leone.
Samura Kamara was a special guest at the special celebrations held in Freetown, and was seen sharing space with EU Ambassador, Manuel Mueller and US Ambassador, David Reimer.
"As we wake up to a beautiful day I want to thank the Almighty God/Allah for the wonderful life and good health. I am delighted to have celebrated Europe Day yesterday with the EU Ambassador in SierraLeone and the US Ambassador in Freetown. Thank you Anbassador Mueller," Kamara posted on social media.
On celebration of Europe Day 2022, the European Union reaffirmed its strong commitment to peace, human rights, democracy and development with Sierra Leone and all their partner countries around the world.
"The European Union Delegation to Sierra Leone celebrated 9th May EU Day together with Sierra Leone friends! We are thankful to all guests who joined us!" EU stated.
Europe Day held on 9 May every year celebrates peace and unity in Europe. The date marks the anniversary of the historic 'Schuman declaration' that set out his idea for a new form of political cooperation in Europe, which would make war between Europe's nations unthinkable.Schuman's proposal is considered to be the beginning of what is now the European Union.