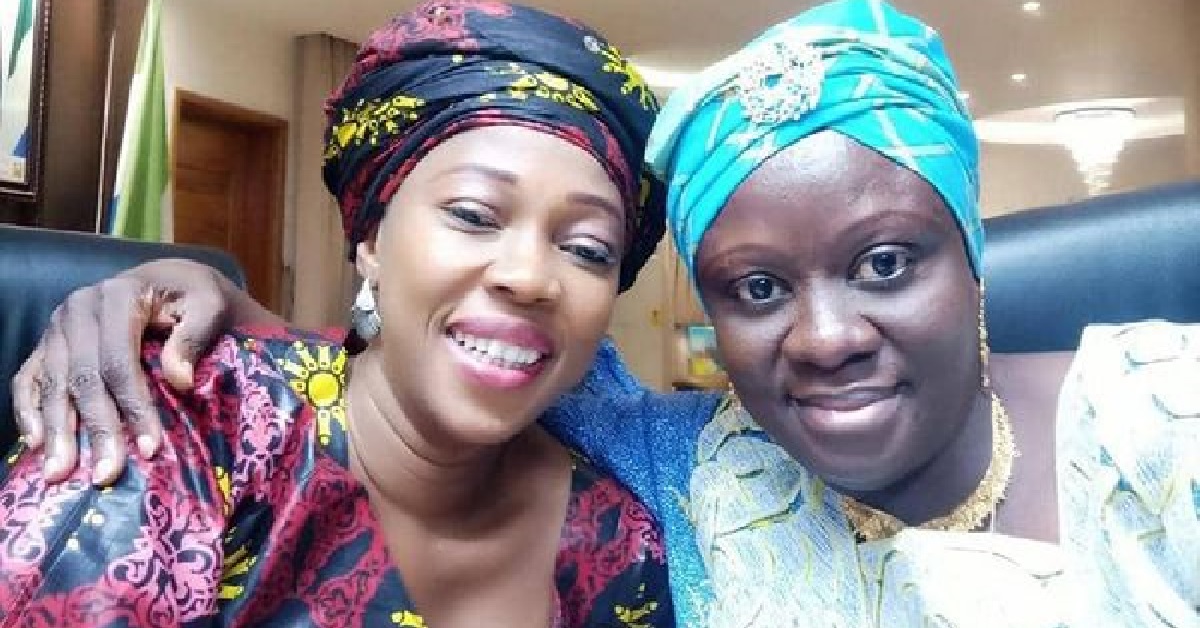 "It Was a Big Mistake on Our Part to Get Separated Over Politics" – Sylvia Blyden Narrates as She Meets Fatima Bio
Opposition All People's Congress Party (APC) strong member and Former Minister of Social Welfare, Gender and Children Affairs; Sylvia Olayinka Blyden has narrated how she met the First Lady of the Republic of Sierra Leone; Madam Fatima Jabbe Bio
Blyden stated that, she wouldn't have allowed politics to separate them after seeing and discussing with the First Lady for the first time. She thanked God for bringing them together again as she regretted of being separated over politics for the past years.
Upon meeting the First Lady, she narrates;
"Today has been an amazing day. It marks the 5th anniversary of the death of my late father Babatunde Blyden who passed away on Valentine's Day in 2017. The family arranged to serve Awujoh food to people and locales that my Dad was close to.
So this morning, I visited the Blyden graves at Race Course Cemetery to pour water (Libation) to Daddy and to my other ancestors including my great-great-grandfather Dr. Edward Wilmot Blyden, the Father of Pan-Africanism.
Then I moved to Kissy Road/Terry Street to drop off Awujoh food. Then it was time to move up to the Foulah Town mosque (which original mosque was first built for Muslims by my Blyden ancestor despite he was a Christian). At the mosque, I dropped off some Awujoh food and as always, I was most warmly welcomed by the Imams and Mosque Leaders despite the unannounced arrival of the surprise food.
Then it was the turn of Firestone Cultural Society at Mountain Cut to also receive some Awujoh food. My Dad was a lifetime Patron and so am I as well.
After serving a few other places and people, it was time for me to zoom over to Goderich to meet my beloved Baby Sister, (our First Lady Fatima Maada Bio) at her Office. This is someone whom I should have never allowed politics to separate us – Today is my very first time of seeing or speaking with her for ten years now. The photos of me and Fatima speak for themselves. The natural smiles say it all. It was a big mistake on our part to get separated over Politics. Thank God that unfortunate separation is now over.
Indeed, today was a Valentine's Day to remember. May my lovely Daddy's soul continue to rest in perfect peace alongside the other Blyden ancestors. Amen."