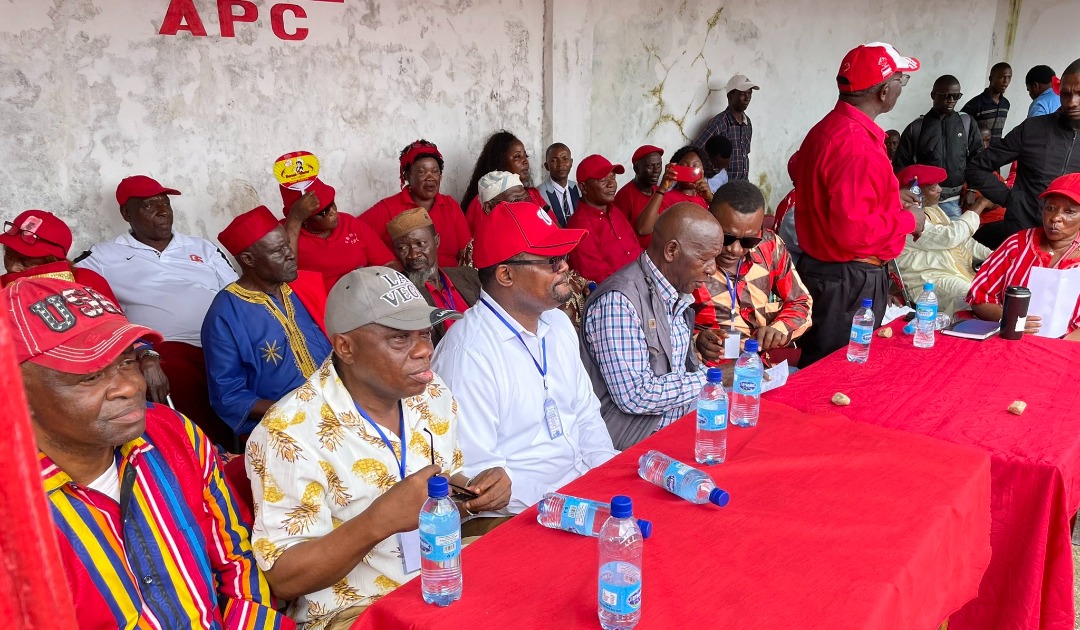 Unending APC Crisis, A Threat to National Security
On 28th April, 2022 High Court Judge, Justice Adrian Fisher, created a 21-man committee (the Interim Transition Governance Committee) with a clear mandate to manage the affairs of the party. Alfred Peter Conteh was appointed as Chairman of that committee.
Alfred Peter Conteh has no democratic mandate to manage the affairs of the party. He lacks some basic leadership qualities to effectively manage the party. His ineptitude has plunged the party into chaos.
The crisis in the APC party has reached a crescendo. The PPRC (Political Parties Registration Commission) Chairman, in a letter dated 11th November, 2022 and addressed to some elders and stakeholders of the party has called on them to intervene in the "unsavory happenings" in the party and find a way out of it. The PPRC Chairman reminded elders and stakeholders of the APC that the crisis in the party is affecting the "general interest".
On Thursday last week, supporters of the defeated APC Presidential candidate, Dr. Samura Kamara, gathered at the APC party Headquarters and called on the party's Interim Chairman Alfred Peter Conteh to step down. They chanted, "Peter Conteh Must Go".
The violence within the APC party emanated from the ruling of the court that insisted on the implementation of internal democratic practice within the party. The anti-democratic forces within the APC are finding it difficult to implement the court ruling. "This party is not used to internal democracy…We are barely managing the expectations of the democratic forces within the APC party", a major stakeholder of the party told the Global Times last night.
Since the new party Constitution was put together, some anti-democratic forces have spent sleepless nights trying to undermine the new direction that the party has taken. "We are not used to elections within our party…We have been used to selecting delegates and even leaders of the party…In 2018, our flag bearer was chosen by one man…Now that we are trying to democratize, some anti-democracy elements within the party are fighting back…That is why we have this chaos within the party", a senior member of the APC party told the Global Times last night.
A PPRC source said on anonymity that the crisis within the APC party is a threat to national security. The PPRC Chairman noted at a recent press conference that the APC party is not prepared to compete in the June 2023 general elections.
A spokesman for the SLPP said last night, "The APC party needs to embark on a study tour to the SLPP Headquarters to learn more about internal democracy in a political party…We are a good example of a party that practices internal democracy", he said.
Many people fear that the crisis within the country's main opposition party will pose a serious threat to the security of the state ahead of multi-tier elections slated for 24th June, 2023.