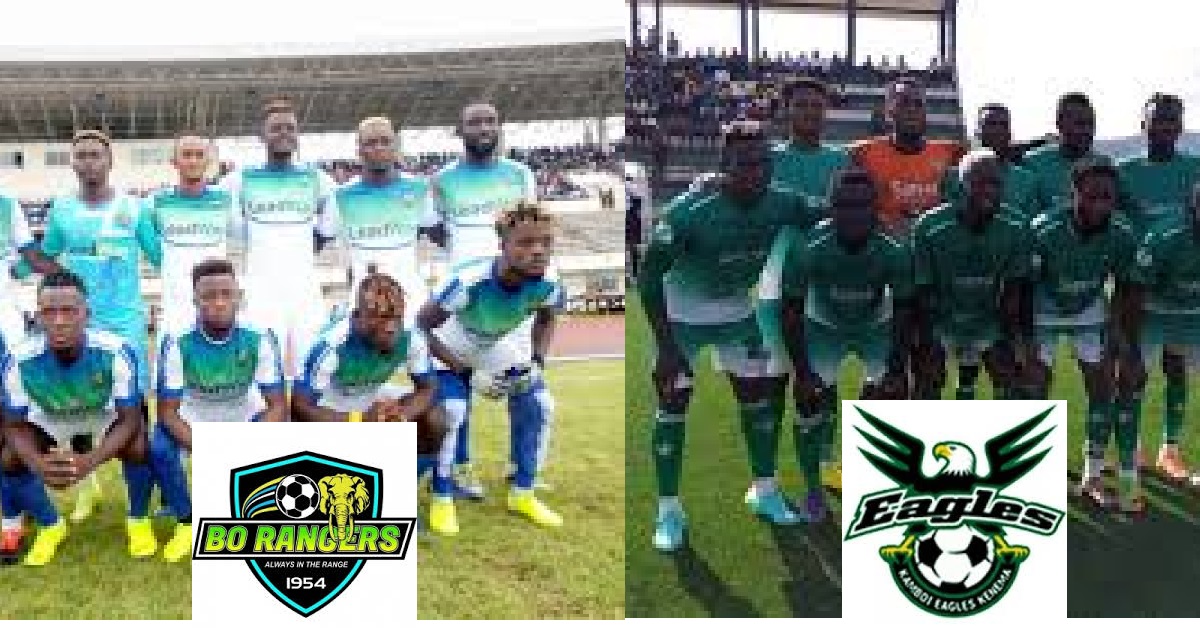 Kamboi Eagles Sets to Lock Horns Against Bo Rangers: South-Eastern Derby
Football has seen a lot of rivalries between clubs during its rich and long history in Sierra Leone, some of which can be traced back to more than a century. During this long period of history, countless managers and players have come and gone, but the clubs have lived on with their pride and legacy being passed on from generation to generation to keep the rivalries fueled.
The Southeast derby is the capital's stellar fixture and one of the most passionately-contested clashes in the ongoing national Premier League competition in Sierra Leone.
The giant of the South – Bo Rangers – will lock horns with the wing-serrated Kamboi Eagles just after the Elephants' 5:0 massive victory over Mighty Blackpool at the Bo stadium.
Bo Rangers are emerging as league winners this season, going five points clear from arch rivals East End Lions.
These are more than just football matches; these are matters where the pride of the club and fans are at stake. It is an all-out war to earn bragging rights.
Bo Rangers supporters will feel they have gained the upper hand over their rivals with a twenty (20) points finish above Kamboi Eagles.
Regarded as one of the recently watched rivalries in Sierra Leone football, the South-East derby is one of the most passionate sporting events in the mentioned geographical landscape. Played between arch rivals Bo Rangers and Kamboi Eagles, this game sees two of the most successful clubs (Bo Rangers in infrastructural development and Kamboi Eagles with trophies) in Sierra Leone fight it out.
This derby is just a part of the general animosity between Bo city and Kenema Town. As the two districts are only 45 miles apart, this rivalry is the perfect representation of what Sierra Leone football is all about. A particular derby in 2020/2021 was a pivotal moment in Bo Rangers' road to the league title.
Thousands have been waiting for this day Saturday 7 May 2022. These two districts have been known for there passion and love for football and such will be displayed as district neighbours will be enemies for 90 minutes of play as they battle to take the 3 points.
Supporters in a quiet and peaceful manner are in the streets of Kenema city lavishing praises on their teams and how ready they are to grab the 3 points as they believe their team is stronger than the other.
Kamboi Eagles the host is at 4th on the table with 43 points while Bo Rangers are currently perching atop the league table with 63 points after snatching the maximum 3 points from Mighty Blackpool FC in Bo city. Their immediate assailants are Lions FC with 58 points.
Will bird of prey with a massive hooked beak and long broad wings, known for its keen sight and powerful soaring flight from Gola forest strike a very large plant-eating mammal with a prehensile trunk, long curved ivory tusks, and large ears, native to Bagbo hills?