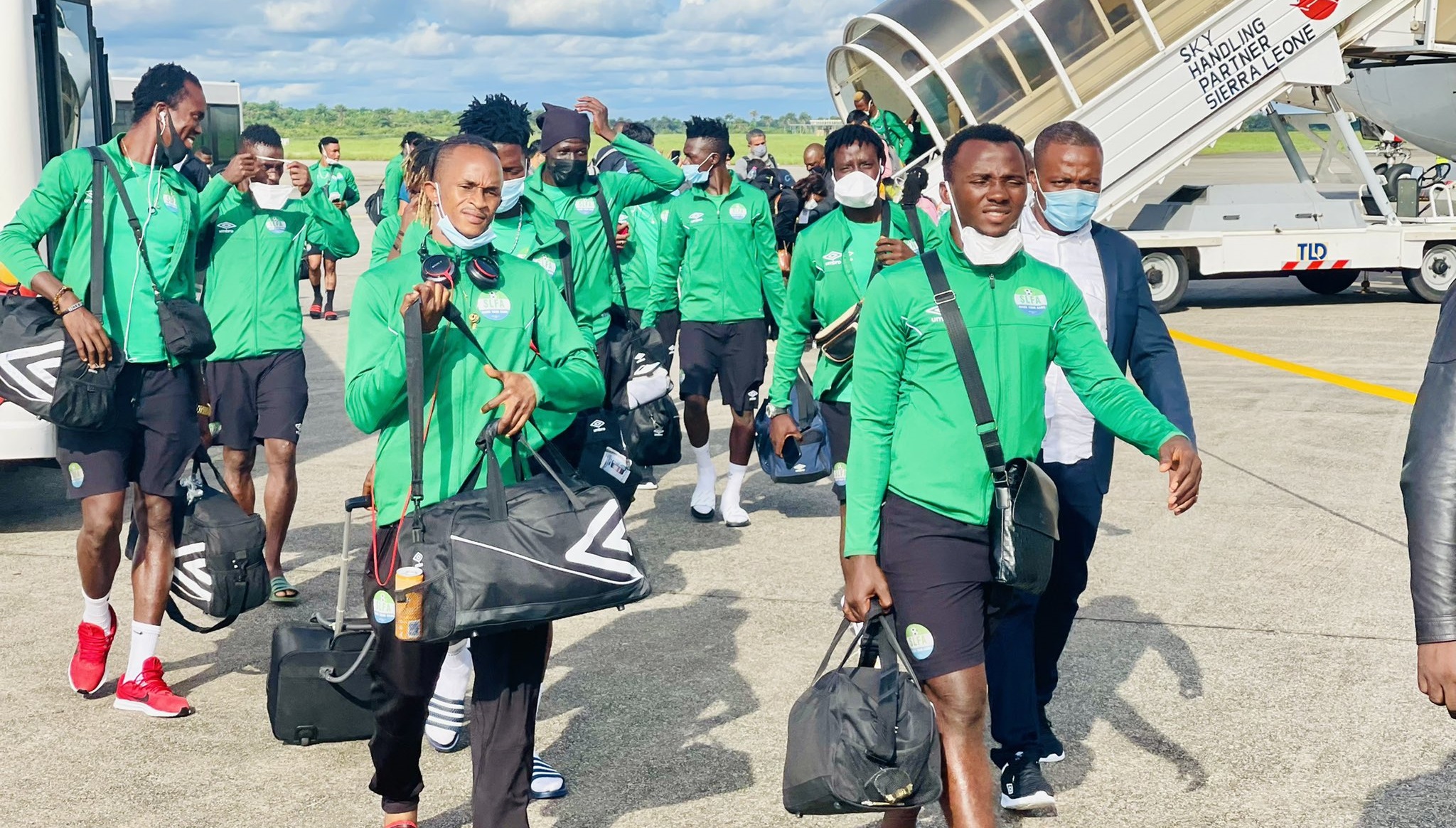 Leone Stars Return to Freetown After Ethiopia Friendly Match
The Leone Stars of Sierra Leone have returned to Freetown after a tremendous performance in the 0-0 draw yesterday against the Walias of Ethiopia in Bahir Dar.
Leone Stars has today Friday August 27 safely returned to Freetown and will be back to training camp as the build up to the Total AFCON 2021 continues.
Sierra Leone is participating in four friendly matches scheduled for the Leone Stars National Team ahead of the 2021 AFCON.
The Tournament, which will host Nigeria, D.R. Congo and Congo Brazzaville in Kinshasa, will last from 22nd to 25th August 2021.
Thursday's match against Sierra Leone was part of Ethiopia's FIFA World Cup qualifying preparations, which involves two friendlies matches for the Walia ibex.