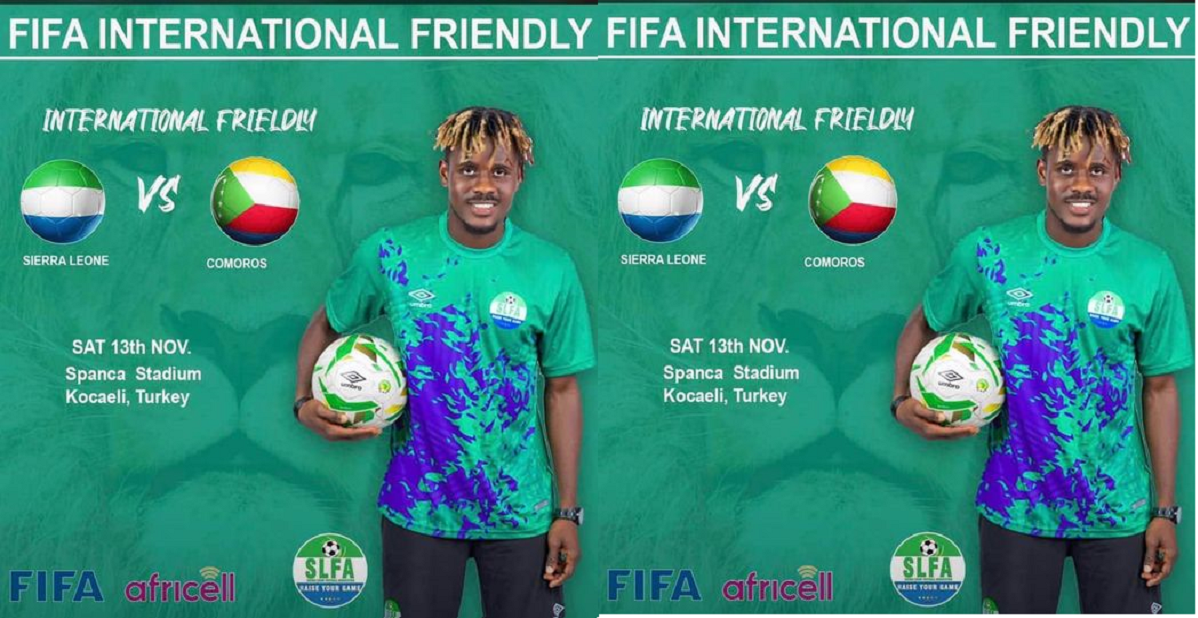 Leone Stars Suffer Heavy Defeat In The Hands Of Comoros
The Sierra Leone national Football male team has today suffered a 2-0 defeat in the hands of Comoros Island. After beaten by Morocco in their last friendly match, the Leone stars has suffered another from a debutant in the African Cup of Nations.
The match can be described as a match of two equals. However, the Comoroianians were more physical and  determined  than the Leone Stars of Sierra Leone.
The match is an approved  FIFA Friendly which has tendency to affect Leone Stars  current FIFA ranking. Leone Stars is expected play another friendly with an Israeli football club team before their return to Freetown