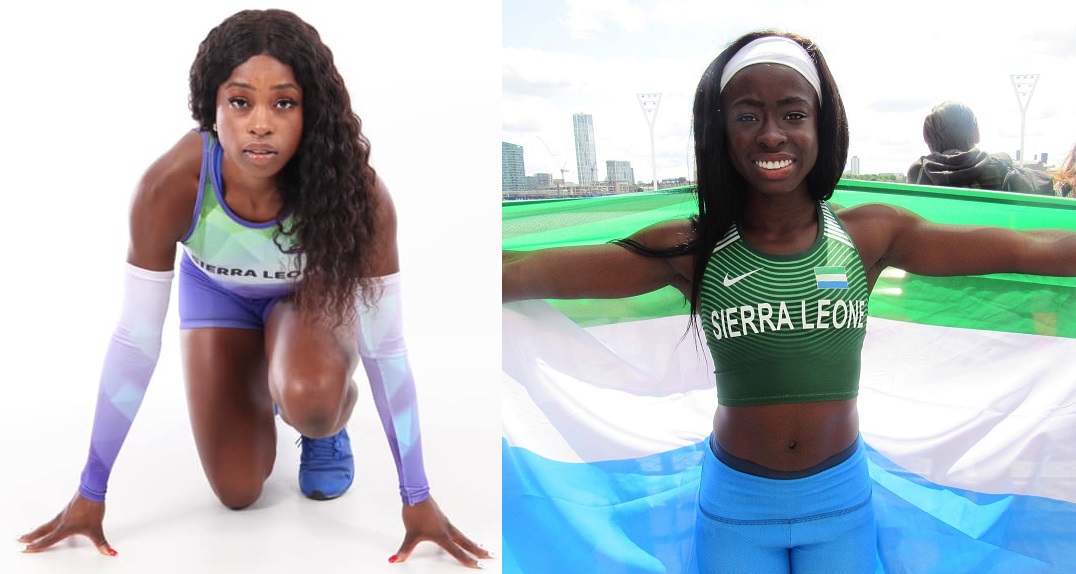 Maggie Barrie Sends Touching Message to All Sierra Leoneans After Olympic Games Elimination
Margret Vanessa Barrie popularly known as Maggie Barrie, Sierra Leone's fastest female runner has expressed her thanks to God and Sierra Leoneans after her second race at the olympic games in Tokyo.
Maggie initially qualified for the second round of the olympic games after finishing second in the first round of the Athletic Women's 100m race but She was unable to progress to round two of the 100-metre dash in the Olympics after finishing 7th place in round 1.
Maggie who was in heat 3, clocked a time of 11.45sec which was her seasonal best. The heat 3 race was won by Burghadt of Germany with a time of 11:08sec.
In her message She wrote on social media after the match, She wrote; "Well that's it. It hurts not to make it to the next round. But I got a season best and gave everything I had in my whole body and soul in that race. God turned this situation into a blessing. Thank you God for letting me become an Olympian and giving me this experience. Thank you to everyone who commented, supported and sent love. It means so much to me."