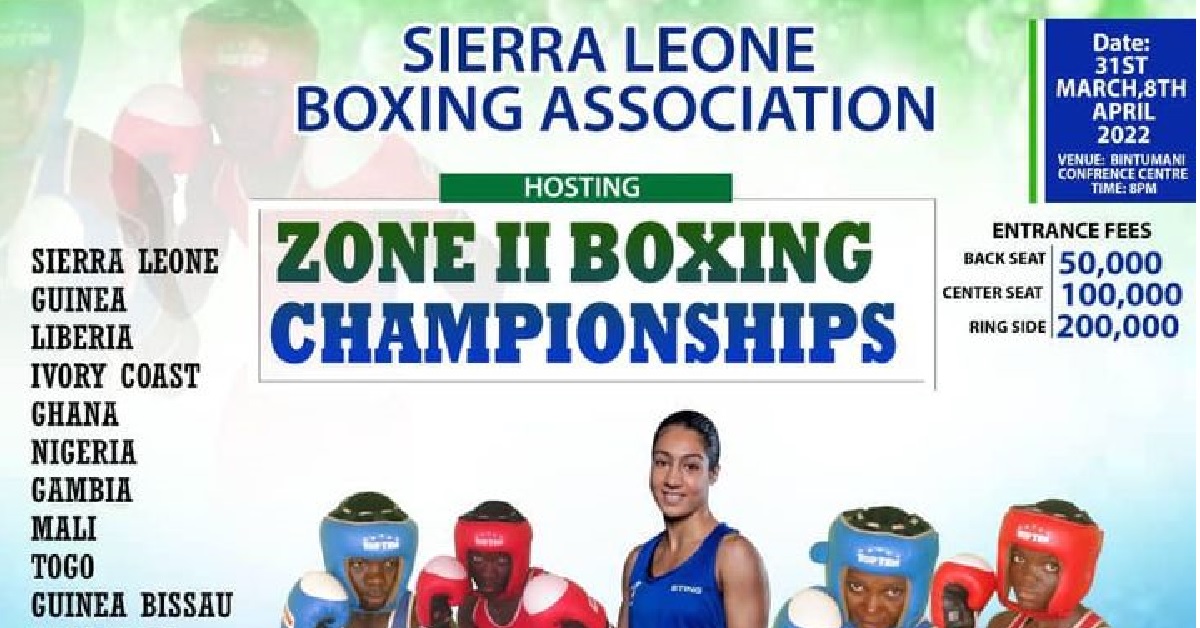 Ministry of Sports, NSA Snub Boxing Association
The Ministry of Sport and National Sports Authority (NSA) have disregarded the Sierra Leone Boxing Association (SLBA), the 2022 AFBC zone 2 boxing championship host, in favor of their participation in the 2023 iteration in Senegal.
Even though the SLBA provided a training camp in Bo for the domestic boxers as best it could for greater representation, the government was unable to support the SLBA's efforts with financial support.
A total of 3 gold medals in continental competitions were earned by the SLBA in 2022, making it the only sport to do so.
Due to the government's failure to provide money for the SLBA to compete in this year's ABC Zone 2 championship, Bakar Bakish Kanu is currently traveling to Senegal as the sole boxer representing Sierra Leone.
Thanks to the NOC president who gave the SLBA the only ticket to the program.
Credit: SLBA MEDIA