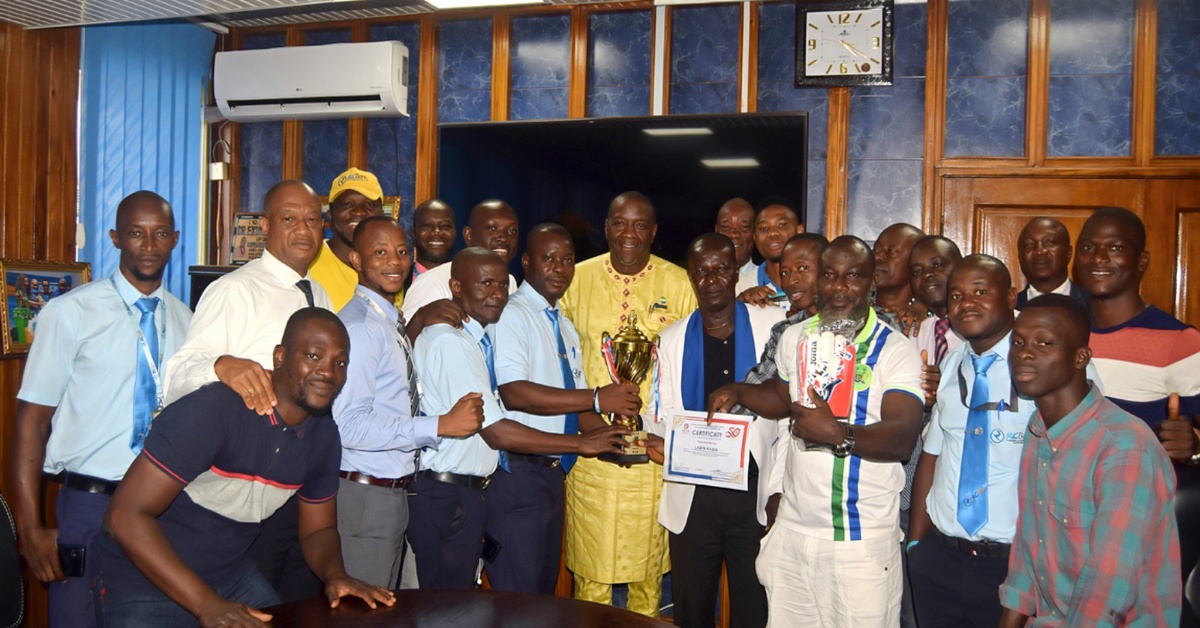 RCBank Wins InterBank Football Gala Trophy
The Rokel Commercial Bank football team has on the 13th March, 2023 made a formal presentation of the trophy won to the Managing Director & CEO Dr. Ekundayo W. Gillian after defeating UTB in the just concluded Sierra Leone Commercial Bank (SLCB) 50th anniversary football gala for commercial banks.
The Rokel Commercial Bank (SL) Ltd (RCBank) on the 4th March, 2023 defeated  the Union Trust Bank (UTB).
The match ended a goal apiece and was settled by post match penalties which RCBank won by 5 goals to 4, with RC Bank's goalkeeper Lamin Kabia of  Admin Department saving UTB's last penalty kick to give the trophy to RCBank.
During the presentation ceremony, several accolades and encouraging statements were made by Dr. Gilpin in appreciation of the bank's football team and considered the team's effort to be groovy.
Special gratitude and extol were given to RCBank's goalkeeper Lamin Kabia who won the Best goalkeeper of the tournament.