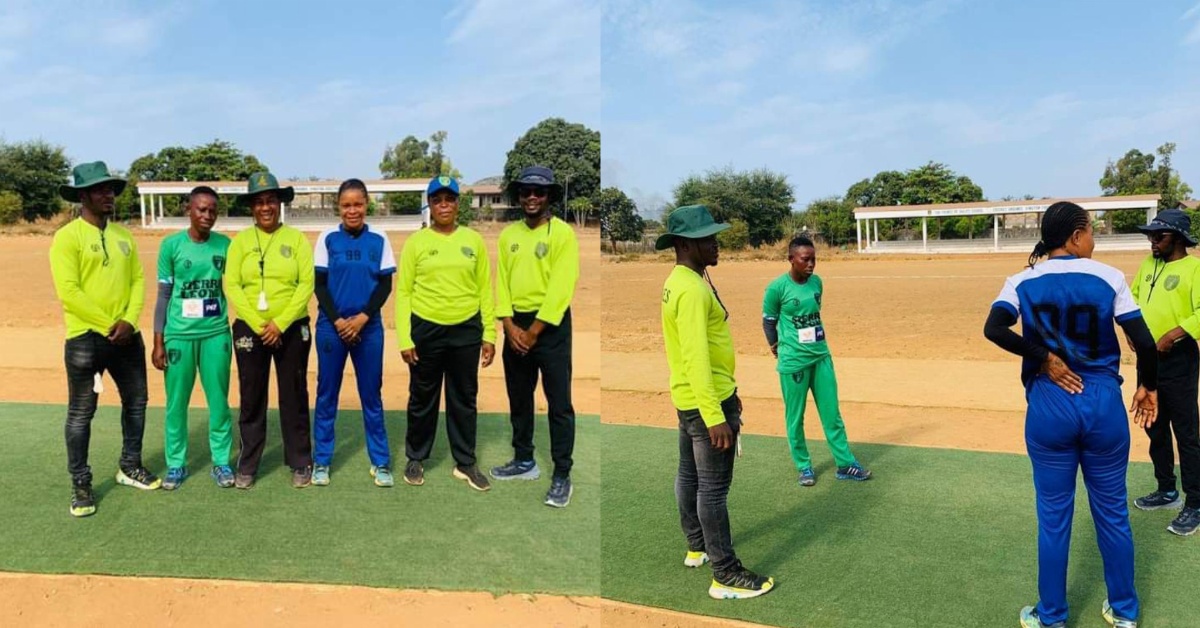 SLCA Honours Female Cricketers on International Women's Day
The Sierra Leone Cricket Association (SLCA) celebrated women cricketers and women's cricket itself on Wednesday 8th March 2023 to mark International Women's Day at the Prince of Wales School Oval.
The event brought together participants across all age brackets and from respective communities within the municipality of Freetown. It attracted the attention of Justice Glena Thompson and her sister Madona Thompson, the CEO of PKF; the former Chairman of SLCA, Beresford Bournes-Coker; the current Chairman of SLCA, Francis Trevor Samura; the Directors of SLCA, and the newly appointed CEO of SLCA, Sheku Alim Cawray.
The aim was to celebrate women's cricket and women cricketers who have contributed to the socioeconomic development of Sierra Leone.
Speaking during the celebration on Wednesday, the Chairman of SLCA, Francis Trevor Samura, said celebrating women as winners in cricket was born out of the laurels women have brought to cricket and Sierra Leone.
"Today is your day. We are joining you to celebrate it. As you do this, remember to emulate the good examples displayed by people like Justice Glena Thompson and Madona Thompson. Take your education seriously that after cricket, you have something to do to contribute to nation-building," he added.
On her part, Justice Glena Thompson said she was elated to see a pool of children and young ladies playing cricket.
"I have seen the talents in many of you. I wish you could work hard to take the place of cricket superstars on the international scene. From our side, we will do our best to promote you," she remarked, thanking SLCA for organizing the event.
During his brief statement, Sahr Morris Jr., the President of the Sierra Leone Sports Writers Association (SWASAL), said SWASAL has been complementing the efforts of SLCA in the promotion of cricket in the country.
"We have a good partnership with SLCA. As we speak, we can boast of up to 20 sports journalists," he said.