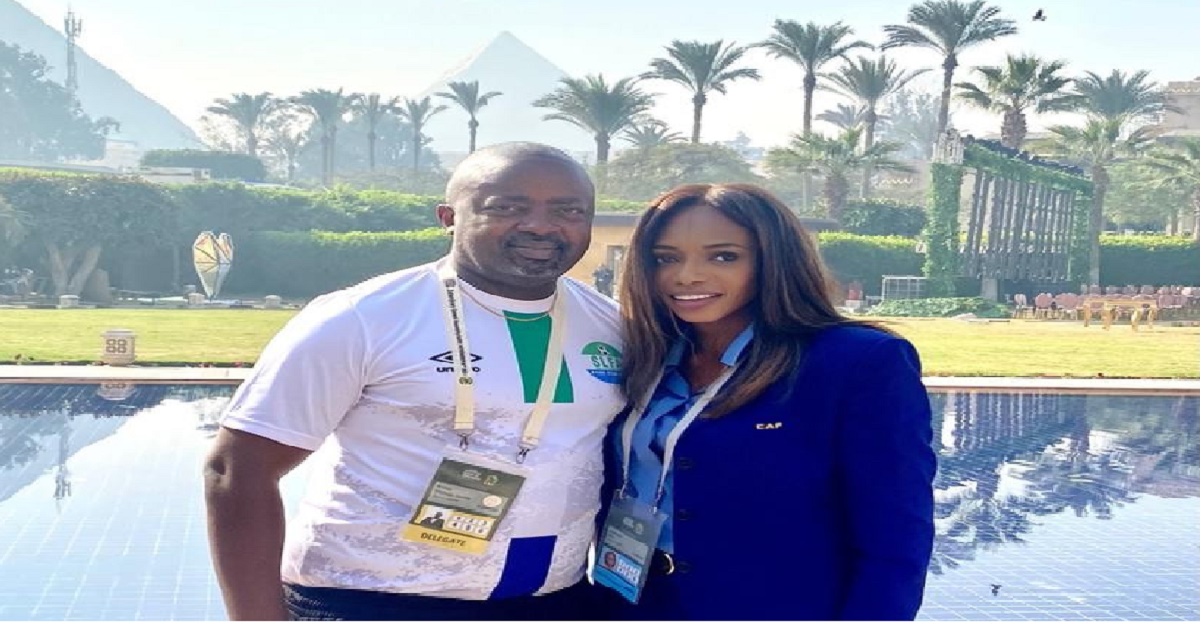 SLFA Boss And Isha Johansen Attend CAF General Assembly
The President of the Sierra Leone Football Association Thomas Daddy Brima attends his first CAF Extraordinary General Assembly at the home of CAF in Cairo, Egypt. Mr. Brima is in attendance with Former SLFA Boss, who is now a FIFA Council member and a CAF Executive Committee member Madam Isha Johansen.
The Extraordinary General Assembly (EGA) will take place on Friday 26 November 2021 at the CAF headquarters in Cairo, Egypt. The 13th Extraordinary General Assembly will discuss various topics on the agenda of Africa's football governing bodies.
President Brima and his colleague FA Presidents across Africa, alongside CAF executive members will participate in the 13th EGA on Friday.