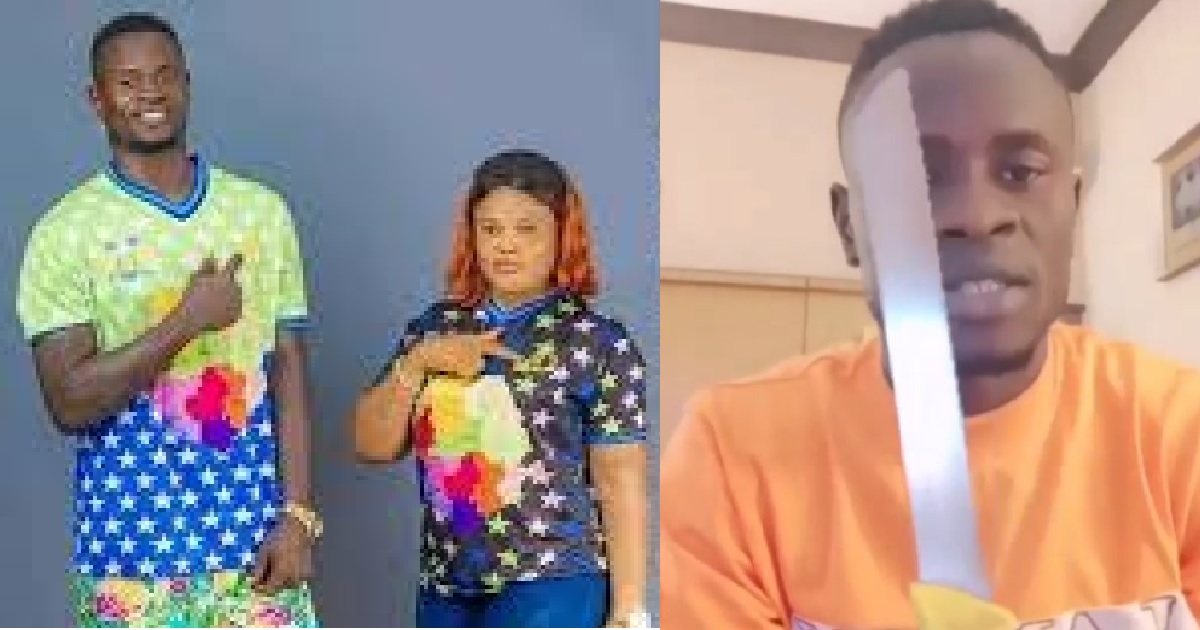 "…Take me Back or I Kill Myself…" Musa Tombo
Leone Stars striker, Musa Noah Kamara aka Musa Tombo is spotted in another video holding a knife saying "If anything happen to me na Libya na Hawa gie d course." 
Musa Tombo who after few hours of his arrival in Libya called his wife the following day alleging of hearing gun shots and requested to be taken back home is spotted in another video of his sending message to Sierra Leoneans that, whatever that happens to him henceforth was in the hands of his wife, Hawa Tombo and the agent.
Few hours ago, news surfaced the web that Hawa Tombo has cancelled Musa's return trip ticket to Sierra Leone. On the video, Musa affirmed that she has indeed cancelled his ticket. Musa continued that Hawa Tombo and the agent, were up to something fishy.
Musa Tombo who was keen to return today, Sunday 11th September confirmed on the video that his return trip ticket has been cancelled by his wife, Hawa Tombo. As it stands now, the striker is confused of his chances of leaving Libya as the club has made an offer of $500,000 (five hundred thousand dollars) for any team or individual that request for Musa to leave Libya.
According to the club, the contract has been signed and sealed already, and Musa is an Al-lttihad SC team player, if he wants to return and the offer is accepted, the club is willing release him, other than that, he stays in Libya until their two years contract expires.
WATCH VIDEO: