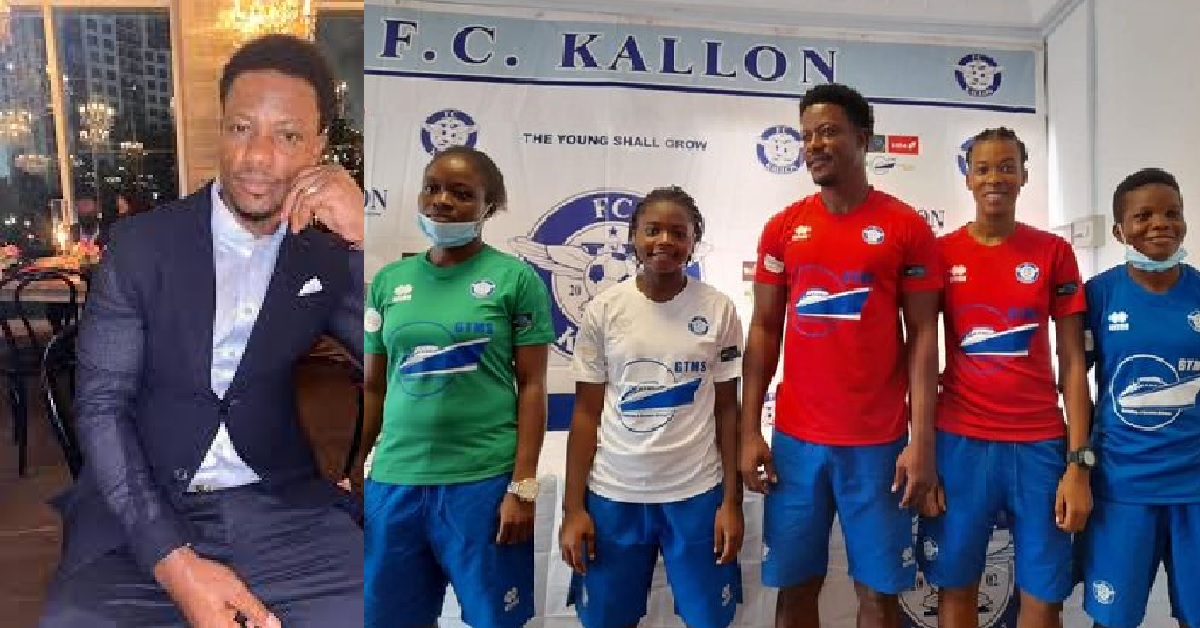 Why I Established a Female Football Team – Mohamed Kallon
Sierra Leonean football legend and the Chief Executive Officer of FC Kallon, Mohamed Kallon has established a female football team under his registered FC Kallon.
In a recent interview, He shared the reasons why he established the female football team.
Mohamed Kallon said some years ago he suggested that they should establish a female club but it was delayed because of the huge burden of running the two categories, but finally they have decided to establish a female football club after they have also realized that the female supporters presently dominate the male supporters at FC Kallon.
He officially welcomed them to the FC Kallon Family, saying "the Young Shall Grow", and he wished them all the best in their journey.
The captain for the team who is also a Sierra Leone International with the Sierra Queens, Rashidatu Kamara, lauded the team's CEO Mohamed Kallon for setting the pace and being a mentor to them in the game of football. She welcomed the challenge on her behalf and colleagues, promising their utmost dedication in making the team reach the top height in Sierra Leone football.
"We're indeed the pacesetters in current day football administration", says acting Chairman of FC Kallon Tunde Scott. He said as one who was part of those who accepted the Bamoi Declaration some few years ago, a declaration which mandates all Premier Clubs to have a well and complete structure including a running secretariat, feeder clubs, a female team among others, he is ecstatic to announce to the media and fans of FC Kallon by extension the team's latest development which is the ownership of its female club.
Tunde Scott ended by saying, "Our growth and development the past years is as a result of a true dedicated group of Executive members and our fans in particular who believe in dynamism and innovation". We are a step further; we hope this latest development from us will inspire the country's old and ancient clubs to aim for the higher and bigger as we do and possibly emulate us."