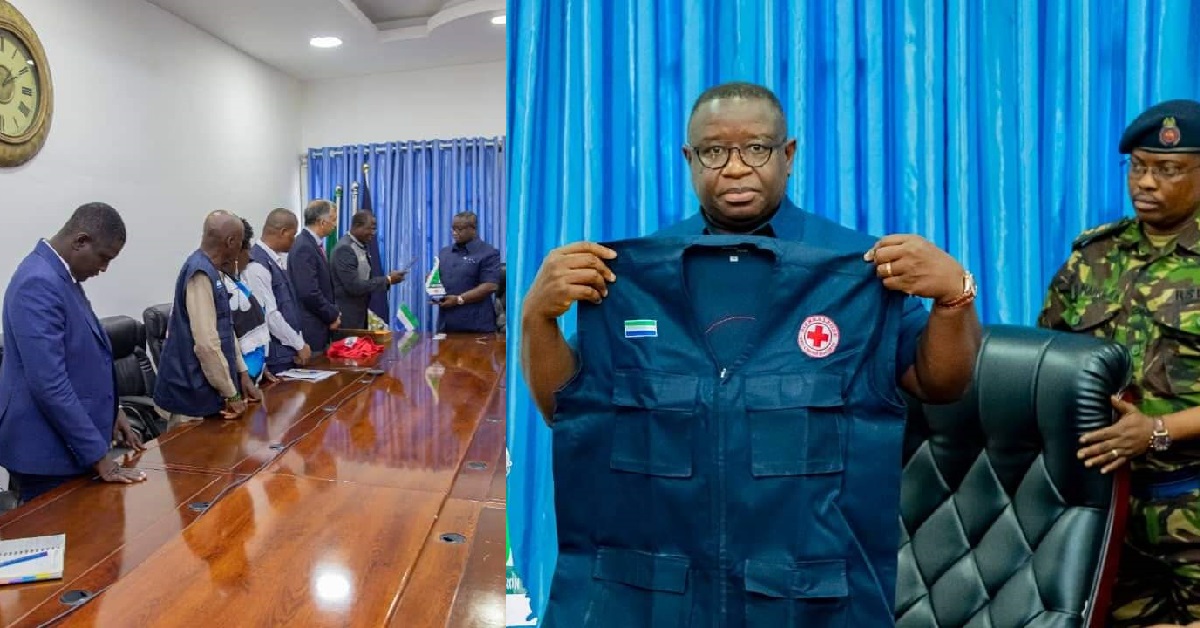 SLRCS Decorates President Bio Grand-Chief Patron Of The Society
The Sierra Leone Red Cross Society (SLRCS) has On Thursday 16th March, 2023 decorated President Bio as Grand-Chief Patron of the National Society, as prescribed by the Statutes of the Society.
The event took place at the Country's State House in Freetown.
The Leadership of the Society while highlighting the Society's unmatched network of over 18,000 community based Voluntary humanitarian actors, who daily make difficult sacrifices for the alleviation of human suffering and for the effective discharge of the Society's auxiliary role, leveraged on the occasion to update President Bio on the activities, achievements, and interventions of the Sierra Leone Red Cross Society within the country.
President Bio warmly accepted the Honour of being the Society's Grand Chief Patron and commended the Leadership of the Society and all volunteers across the Country for their continued relentless sacrifices for the alleviation of human suffering and the promotion of respect for human dignity.
He further acknowledged the role the Society has played in responding to Disasters and helping vulnerable communities prepare for, respond to and recover from disasters.
Bio committed his Government's unwavering support to the Society's Humanitarian Agenda.
While striving to uphold the seven Fundamental Principles of the Red Cross Movement, the Leadership called on all volunteers of the Society to celebrate these phenomenal achievements and use them to inspire ever greater commitments to the service of Humanity.
The Leadership of the Society continues to make frantic efforts at Humanitarian Diplomacy, engaging state and non-state actors and encouraging all people in authority to act at all times in favour of vulnerable communities and how they can assist humanity respectively.