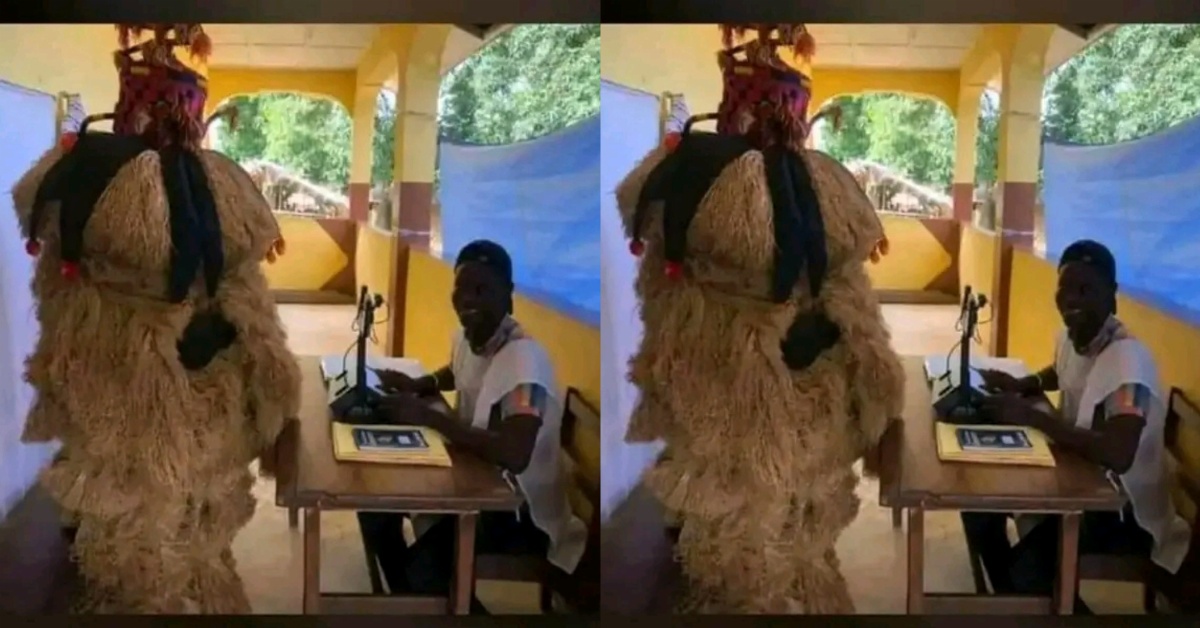 Drama as Masquerade is Spotted Participating in Voter Registration Process
Sierra Leone will conduct its next general elections in 2023 and the voter registration process is in progress across the country.
Politicians, stakeholders, and other citizens have been encouraging eligible voters to participate in the voter registration process to have the opportunity to vote come 2023.
Reports have proven voter registration turnout is very great across the country a masquerade has been spotted in a registration center as report said it's in Kenema.
This photo has caused a lot of drama on social media as millions of questions have been asked as to how it will be recognized.