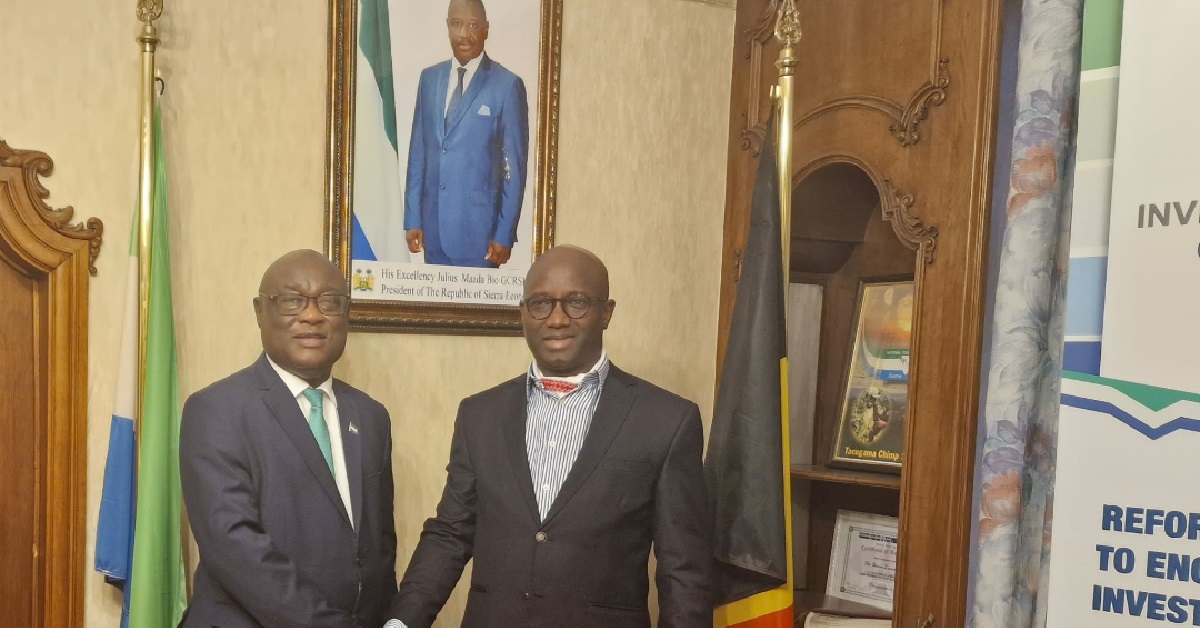 Sierra Leone's Ambassador to Brussels Strengthens Ties With Gambian Counterpart
Sierra Leone's Ambassador to Brussels, Samuel Tamba Musa has met with the newly appointed Ambassador of the Gambia to Belgium, Pa Musa Jobarteh in a bid to establish a fruitful working relationship.
The discussion was based on projected opportunities that they may have for collaboration to promote and protect the interest of the two countries taking advantage of south-south and triangular cooperation respectively.
It is believed that, the reforms will serve a great improvement for citizens of both countries living abroad that are connected to their work-zone.
It could be noted that the government of Sierra Leone through the minister of development and economic planning, Francis Kai-Kai signed an MOU with the European public law organization which stands to promote partnership at different levels.