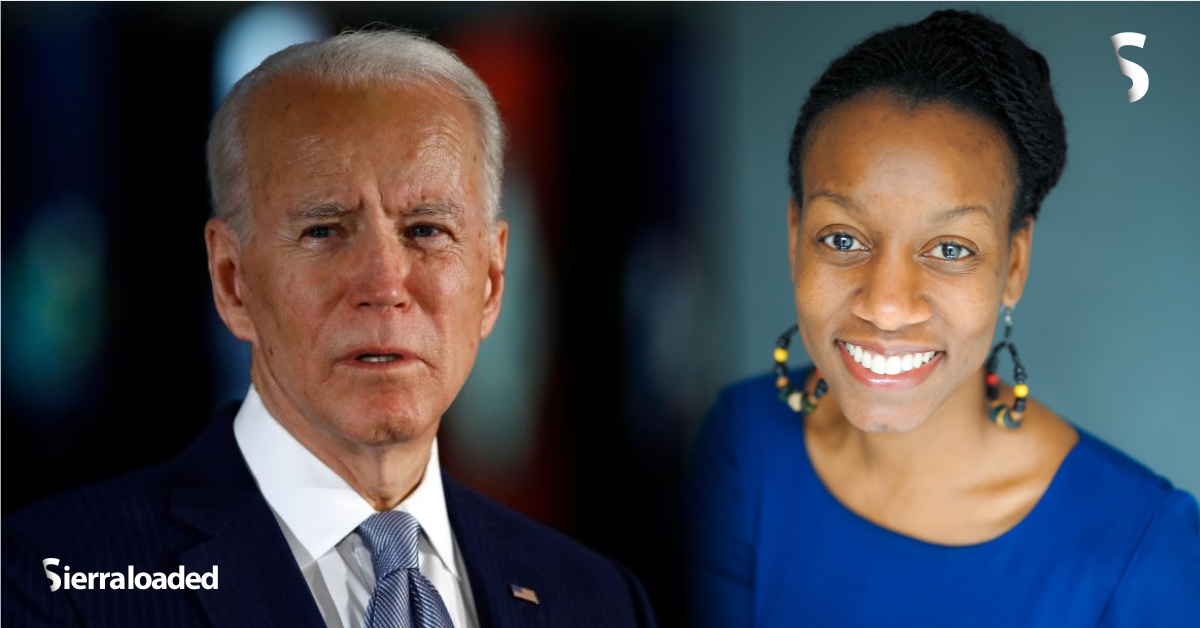 U.S. President, Joe Biden Appoints Sierra Leonean Lady, Chidi Blyden-Rowe Into His Cabinet
United States President, Joe Biden has appointed Sierra Leonean lady, Chidi Blyden-Rowe into his administration. 
Sierraloaded learnt that Sierra Leone born Chidi was recently appointed as the Deputy Assistant Secretary of Defense for African Affairs in the Biden Administration at the Pentagon.
Chidi, who is also a Leadership Council member of Memunatu magazine, has a wealth of expertise on Africa's defense, security, and development issues and is the first African-American and person of Sierra Leonean heritage to serve in this role.
ALSO READ: Sierra Leone Hip Hop Star YOK 7 Announces Collaboration With Jamaican Superstar, Demarco
This is not her first time in the United State Government as She has previously served in the Obama Administration from 2013-2017 as the Special Assistant and Regional Director to the Deputy Assistant Secretary for Defense for African Affairs in the Office of Secretary for Defense for Policy.
Chidi attended the popular Annie Walsh School for Girls in Freetown and holds a BSc from Texas A&M University in Sociology and an MSc from George Mason University's Carter School of Conflict Resolution.