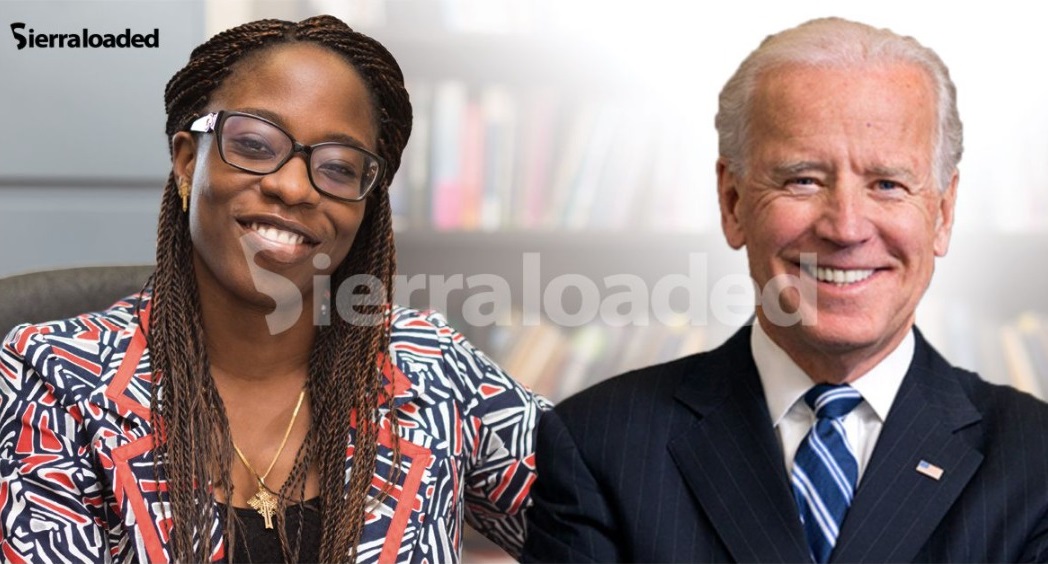 U.S. President, Joe Biden Appoints Sierra Leonean Woman, Saweda Liverpool-Tasi to BIFAD
United States President, Joe Biden has appointed a Sierra Leonean Woman, Dr. Saweda Liverpool-Tasie into his administration. 
Sierraloaded reports that Liverpool-Tasie was appointed to the Board for International Food and Agricultural Development (BIFAD).  BIFAD advises the United States Agency for International Development (USAID) on agriculture and higher education issues pertinent to food insecurity. Along with other BIFAD board members, Dr. Liverpool-Tasie will play a key role in shaping the United State's perspectives on international food and agriculture.
"It is a privilege to be appointed to serve in this capacity," stated Liverpool-Tasie who also doubles as a Michigan State University (MSU) economist
"I am looking forward to the opportunity and particularly with such a distinguished group of professionals.", She added.
Dr. Liverpool-Tasie is an Associate Professor in MSU's Department of Agricultural, Food, and Resource Economics (AFRE) and a long-standing member of the department's Food Security Group (FSG). Dr. Liverpool-Tasie is the first member of AFRE to serve as a BIFAD board member.
Sierraloaded gathered that Liverpool-Tasie was born in Sierra Leone and grew up in Jos, Nigeria. She graduated from the University of Jos with a degree in economics.
Though Saweda Liverpool-Tasie makes her home in East Lansing now, the assistant professor remains well connected to her homeland through her research to improve agricultural practices and the lives of farmers in sub-Saharan Africa.
Speaking on her appointment, the USAID Executive Director of BIFAD, Clara Cohen, says, "I am delighted to congratulate and welcome Dr. Liverpool-Tasie and other newly appointed members of the Board for International Food and Agricultural Development (BIFAD). USAID greatly values the partnership with BIFAD in supporting our engagement in global food security. The diversity and depth of expertise among the new members will bring thought leadership and broaden the dialogue to reduce hunger, respond to climate change, and lead more inclusive development around the world."