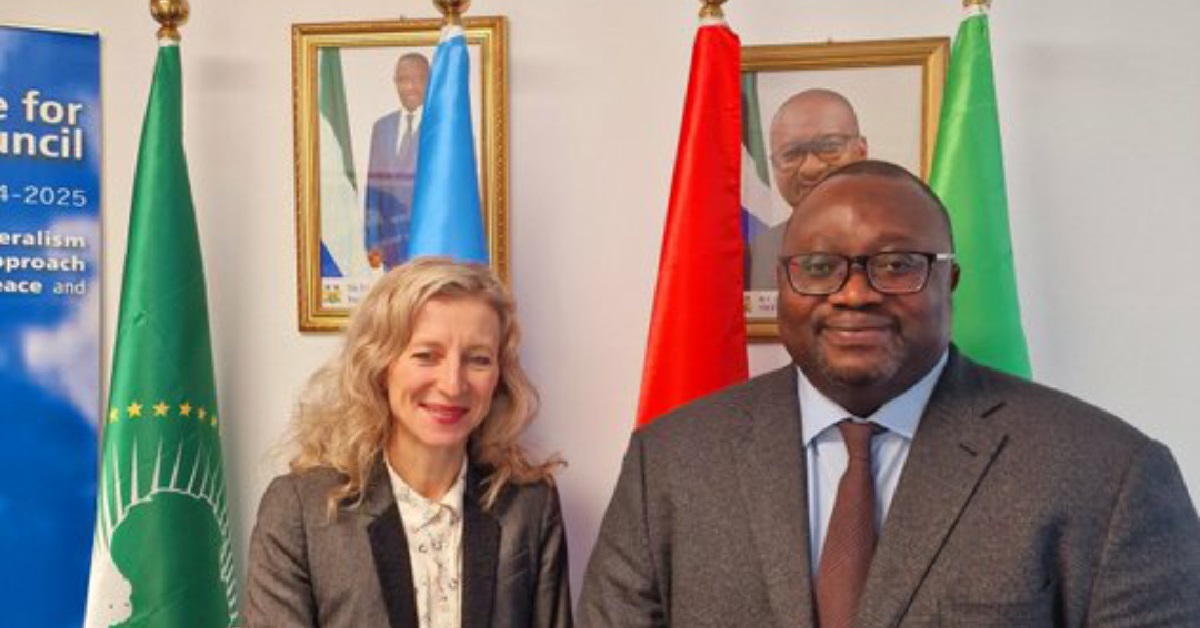 Amb. Gberie Discusses Capacity-Building Support for Sierra Leone
Sierra Leone's Ambassador to Switzerland, Lansana Gberie has engaged the Director of the Internal Displacement Monitoring Centre, Ms. Alexandra Bilak and team.
The discussion was based on plans to strategize preventive measures to address disaster-related internal displacement through technical and capacity-building support to Sierra Leone.
''I had the pleasure of meeting H.E Ambassador Gberie of Sierra Leone to discuss how the International Displacement Monitoring Centre (IDMC) Geneva can support his government in monitoring and managing climate and disaster displacement,'' Ms. Bilak stated.
She added that they are looking forward to collaborating and meeting colleagues in Freetown as soon as possible.