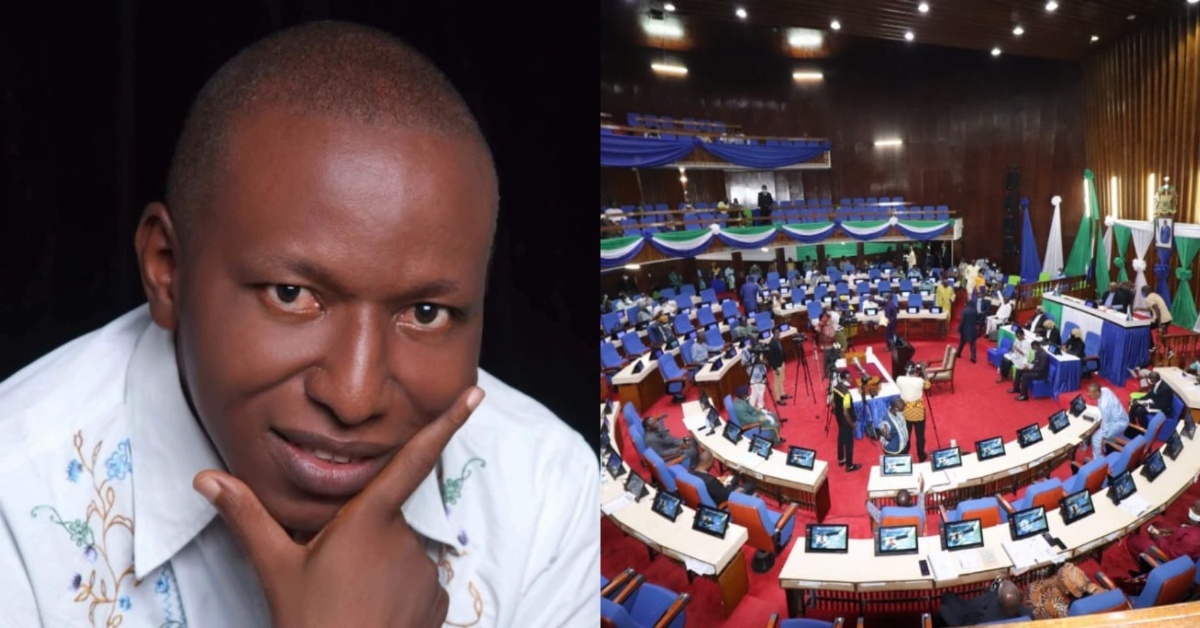 Refusal to Grant Right to Dual Citizens: SLPP Diaspora Secretary General Blasts MPs
The Secretary General of Sierra Leone People's Party, North America's New England Chapter, Albert Hinga Jusu, has described the refusal of Parliament to expunge the "two sim" law in our constitution as "an unspoken cynical bargain to disenfranchise those in the diaspora.'
Speaking to this press from Boston, USA, Albert Hinga Jusu said the so called "two sim" law maliciously targets those in the diaspora and makes a mockery of the ideals of democracy. He recalled that on 3rd September 2021, the Supreme Court of Sierra Leone in the David Fornah V Alhaji Dr Kandeh Kolleh Yumkella made the landmark ruling that made the "two sim" unconstitutional "but some MPs with unbridled ambition and lust for power are intentionally misinforming the public that Sierra Leoneans who naturalize abroad are ineligible to run for office in Sierra Leone".
Parliament, Secretary Jusu said, "arrogantly disregards the ruling and sacrifice political equality for political oligarchy." "They are putting themselves before the law because it serves them" Mr Jusu maintained.
Jusu recollected that Sierra Leoneans in America are giving up their US Citizenships in droves to be eligible to run for offices in next year's election. He described these Sierra Leoneans as "stateless", a terminology he borrowed from the ruling. He quoted paragraph 31 of the ruling "But renouncing one's citizenship requires something to be done by both the person concerned, and some other authority connected with the act of renunciation. If the further arguments are advanced to their logical conclusion, it would mean that the 1st defendant having ceased to be a Sierra Leonean for all purposes and for all time, by taking on American citizenship, would automatically become stateless once he relinquished or renounced his American citizenship." The judges add "In any event, and in order to provide clarity, one cannot, in the nature of things, cease to be a citizen by birth under Sierra Leone Law." With this ruling, the "two-sim" Mr Jusu argues, "is irrevocably settled. There is no way a Sierra Leonean born and bred in Sierra Leone can be a foreigner in Sierra Leone. The supremacy of the supreme court is not a subject of debate."
According to Albert Jusu, "brandishing the 'two-sim' "provides a political endorsement for failed MPs. It has become a potent organ that has united most APC and SLPP MPs. It endangers diversity, creates inequality and mitigates the absolute grip of these fruitless MPs on their constituencies. 'Two-sim' is an artificial force meant to replace the delegated will of Sierra Leoneans.
With "two-sim" diasporans are a permanently disenfranchised peasantry in their own land. These unpopular MPs will forever oppose ending this insidious inequality as it would enable diasporans to run against them and most likely defeat them. Our current parliament must accept this inevitable verdict. We cannot profess to be a country of 'Unity, Freedom and Justice' when the inferiority complex, rapacious acquisitive tendencies and self-delusion of some of our MPs are obstacles in the pathways of virtuous citizens" he lamented