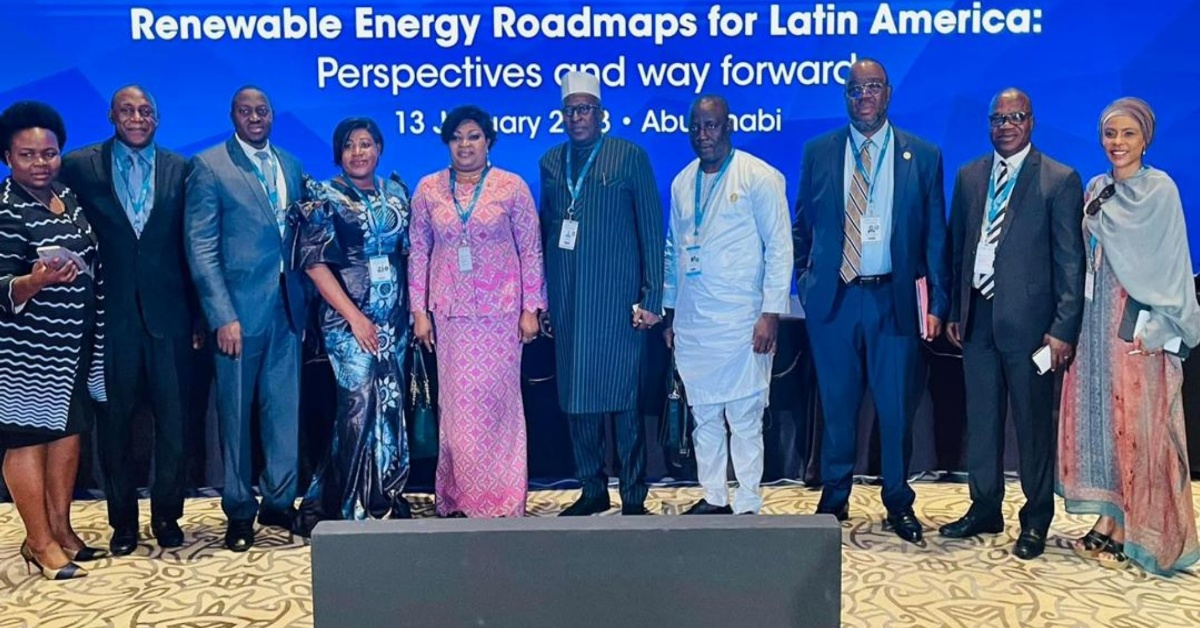 ECOWAS Speaker Calls on World Leaders to Improve Access to Renewable Energy
The Speaker of ECOWAS, Dr Mohamed Sidi Tunis has called world leaders to improve access to renewable energy through robust collaboration.
He was speaking at the thirteen sessions of the International Renewable Energy Agency (IRENA) Assembly and the IRENA Legislators' Forum on how the world can achieve sustainable renewable energy in line with this year's World Energy Transmission theme: "Ensuring a more sustainable energy transmission through international cooperation-National Strategies on Green Hydrogen."
Dr. Tunis noted that the 'Green Hydrogen' will no doubt, go a long way to impede the adverse effects of Climate Change in the world.
He however, said that if there should be an increase in access to energy, as well as to achieve sustainable renewable electricity generation, world leaders must ensure that they facilitate robust international cooperation and collaboration around the access to technological knowledge which will help to create an impact in the energy sector.
"We need healthy partnerships and cooperation to promote investment in the sector which cannot be left to the Executives alone," he said.
Dr Tunis underscored the essence to raise awareness concerning the obligations the Legislators have to protect the world's population adding that no single individual or nation should try to claim superiority in the fight to improve access to renewable energy in the world.
Speaker Tunis disclosed further that the world would only be successful in the fight to get access to energy under control through quality representations stating that Parliamentarians in various nations must ensure that they put together frameworks and blueprints that would support and promote robust co-operations, partnerships, investments and strengthen the applications of the appropriate technologies that will help to push the world to higher heights in the pursuit of attaining sustainable energy transmission.
He expressed profound gratitude to his brother and opponent politician, Hon. Dr Kandeh Kolleh Yunkella who outstandingly moderated the session on the discussion regarding the IRENA Legislators' Forum, noting that his knowledge in the field of sustainable and renewable energy is top-notched.
Tunis then called on Yumkella to work hand in hand with his home country in getting it right for improved renewable energy in the country.
Prominent Sierra Leoneans who graced this all-significant conference were: ECOWAS Speaker of Parliament – Mohamed Sidi Tunis, The First Lady of Sierra Leone – Dr Fatima Jabbie Bio, Honourable Minister of Information and Communication, Mohamed Rahman Swaray, the Leader of the NGC party in Parliament, Dr Kandeh K. Yunkella and Edward Melvin Snowe Jr.