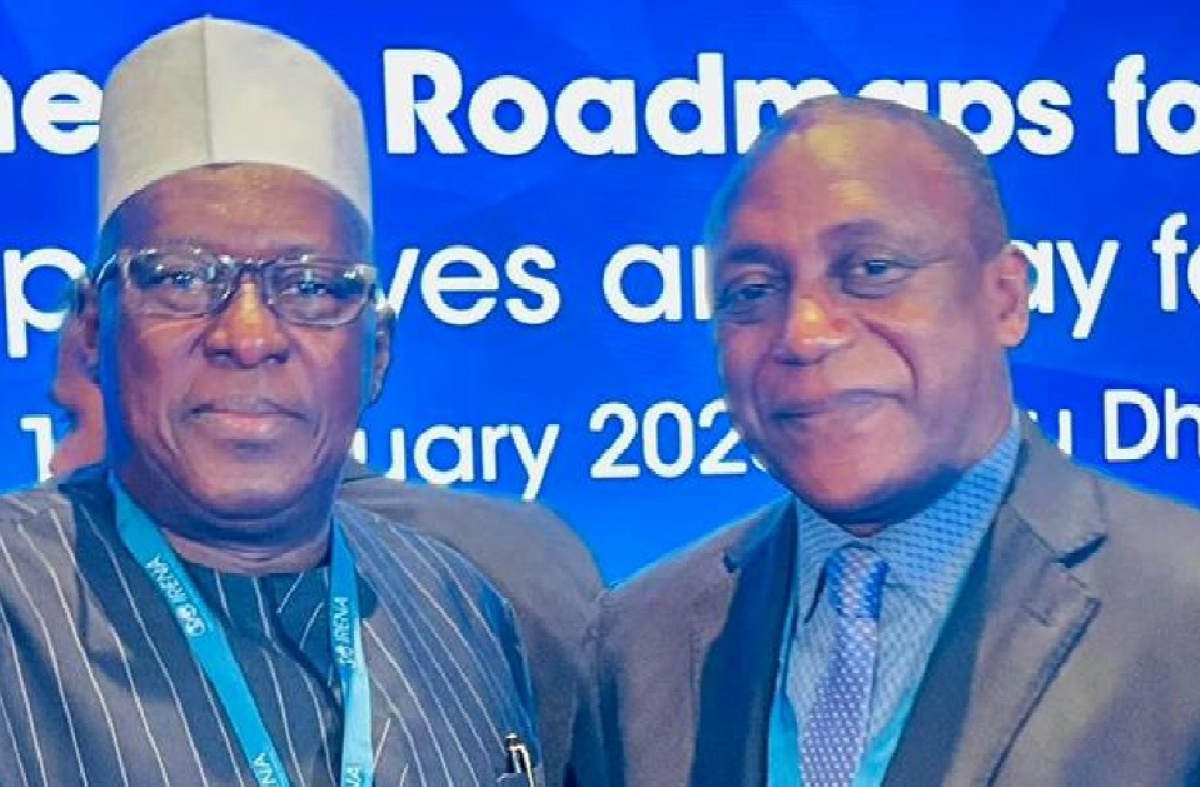 Speaker of ECOWAS Parliament Pleads with KKY For Collaboration to Improve Access to Renewable Energy
The Speaker of ECOWAS Parliament, Mohamed Sidi Tunis has pleaded with Hon. Dr. Kandeh Kolleh Yumkella to work hand in hand with the Bio-led administration to improve access to renewable energy in the country.
He made this plea while giving a talk at the 13th Sessions on "International Renewable Energy Agency (IRENA) to Honourable Members of the IRENA Assembly Legislators' Forum".
The conference which was hosted in the gulf country brought together world leaders, energy experts, entrepreneurs, etc, to brainstorm and proffer tangible solutions to improve access to renewable energy in the world.
Dr. Kandeh Kolleh Yumkella who seats as the Leader for the National Grand Coalition (NGC) Party in the Parliament of Sierra Leone is a well-known personality who prior to his political career had worked as the UNIDO Director-General for years.
Hence, his knowledge in the energy sector is massive, which he had used over the years to promote access to energy in the world, Sierra Leone inclusive.
Speaker Tunis underscored the need for healthy and strategic collaboration between the ruling government and opposition parties/leaders for robust improvements in the country's energy sector.
" We need healthy partnerships, and robust collaboration between the ruling party and opposition leaders/parties to improve and promote investment in the energy sector," he noted.
In another development, the former Leader of Gov't Business in the Well of Parliament called for improved access to renewable energy.
Tunis noted that for the world to achieve its pursuit of improved access to renewable energy, leaders have to ensure that they cooperate with one another for improved access to energy in their different countries.
"The world would only be successful in the fight to get access to renewable energy if world leaders are able to put under control quality and robust mechanisms that would remedy the plenty challenges countries, particularly, developing States go through to provide quality services to their citizens," Speaker Tunis indicated.
This year's World Energy Conference was graced by prominent Sierra Leoneans, like Mohamed Sidie Tunis, ECOWAS Speaker of Parliament,
Inter-Parliamentary Union, The First Lady of Sierra Leone – Dr Fatima Jabbie Bio, Honourable Minister of Information and Communication, Mohamed Rahman Swaray, the Leader of the NGC party in Parliament, Dr Kandeh K. Yunkella and Edward Melvin Snowe Jr.