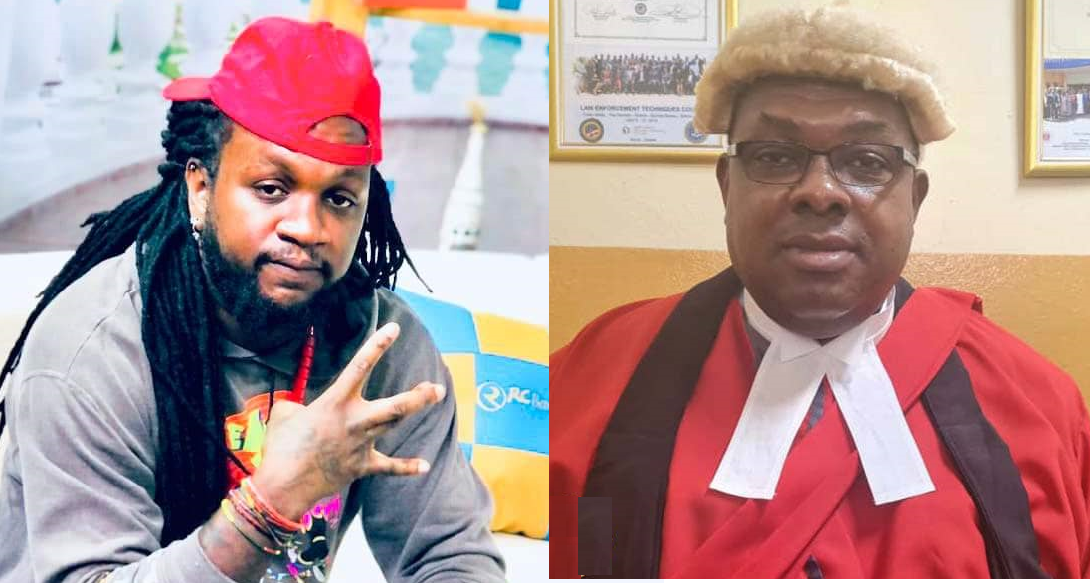 Court Sentence Rapper Boss La to 9 Years Imprisonment
High Court Judge, Justice Adrian Fisher has sentenced popular rapper, Alhaji Amadu Bah popularly known as 'Boss La' to 9 years imprisonment and ordered him to pay compensation to the victims.
Boss LA was found guilty on Monday on all four counts of charges levied against him. They include robbery and assault contrary to the laws of Sierra Leone.
It was alleged that in August 2022, Boss LA broke out a fight at the Leonco Fueling station at Congo Cross where he beat up the pump attendant and got away with her sales.
Before his sentencing, LAJ accepted responsibility for the crimes he was convicted of and pleaded for mercy.
He acknowledged the negative impact of his actions on the victims and the Leonco Petrol Station and apologized for his behaviour.
Although he denied being a thief, he has shown remorse and asked for forgiveness.
He emphasized that he is a giver and a man of peace.
The rapper also highlighted the positive impact of his music on his fans and colleagues, which he pointed out has been bringing people together and promoting peace in the country.
In his mitigation statement, he also stated that he has collaborated with President Julius Maada Bio and First Lady Mrs. Fatima Bio to promote peace, stressing that he made a lot of positive contributions to the society and he is ready to make amends and become a changed man.
Boss LAJ apologized to his family, friends, fans and the people of Sierra Leone for his bad behaviour and promised that he will change his ways and become a better person.
Passing the sentence, Justice Adrian Fisher stated that he had taken all the factors that Boss LAJ had highlighted for mitigation that was why he was not sentencing him for the maximum fifteen years but he has reduced his sentence to nine years.