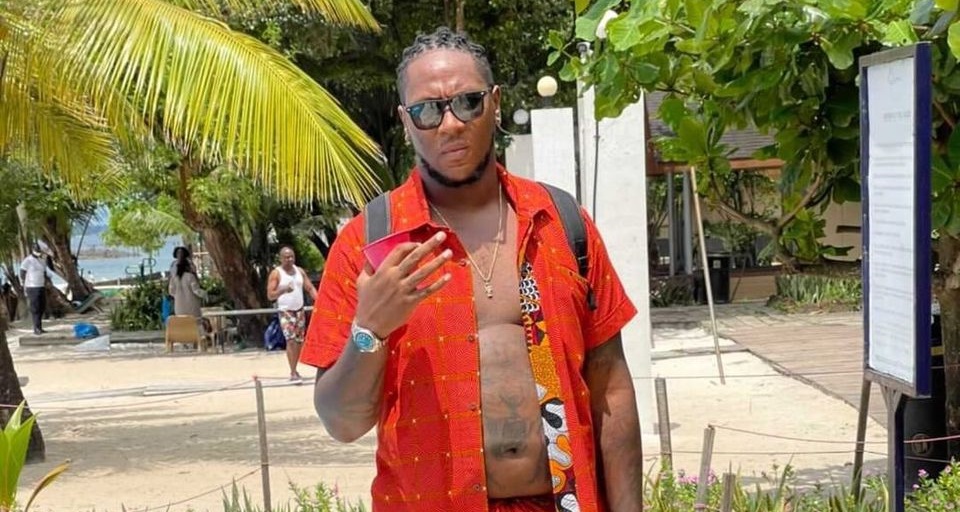 David Kamara's New Single Gives Every Sierra Leonean a Reason to 'Jolly Jolly'
It may not entirely be the best of times that we are in as individuals or as a country. But as we recuperate from the festive period and face into a new year 2021, Sensational Sierra Leonean Afro-pop musician, David Kamara wants everyone to 'Jolly Jolly'.
This comes through in His recent single, 'Jolly Jolly', a love song filled with smooth synths, lovely guitars and smooth vocals. David sings about his desire for his loved one to 'Jolly', a word that could also be translated to mean 'celebrate', 'happy' or 'cheerful'.
Although born and raised in Toronto, International recording Artiste, David Kamara is one of Sierra Leone's well versed music artiste whose style of music embodies the unique flavor of Soul, AfroFusion, Pop and R&B in a steamy affair which has consistently have people slowly moving their body to the sound in a trance of beautiful lyric and genre-bridging sounds.
David is currently in Sierra Leone where he spends his time recording and releasing new music.
Music is a means in which David genuinely expresses himself and connects with his audience. His style of music can be termed as a branch of Afro-fusion which also involves the fusion of pop elements and a wider range of globally recognized genres and this has been evident in "For You", "Leaking" and other soul melting songs he has blessed us with.
David is currently in Sierra Leone where he spends his time recording and releasing new music. His African background, along with his deep rooted connections with the Toronto culture have given him a diversified approach to Music. His love for music has propelled him into the music industry and allowed him to express his thoughts and ideas while releasing positive and inspirational vibrations into the world.
His latest effort sees the delivery of 'Jolly Jolly', a feel good number that connects to the heart and soul instantly. 'Jolly Jolly' is a declaratory and high level expressive love record that would inspire your love interest. If you're a lover of really good music, then this song is perfect to amplify your 'feel good' feelings to your loved ones.
The video for 'Jolly Jolly' was shot at The Place, Tokeh Beach; An ambience that further elucidates the beauty of this music masterpiece. David Kamara ultimately manifested a novel warmth in His lyricism, added with an ease with vocal delivery that would ultimately win the hearts.
It's inspiring to say there's still more to expect from the Aenigma Records singer, but in the meantime, let's groove to 'Jolly Jolly'.