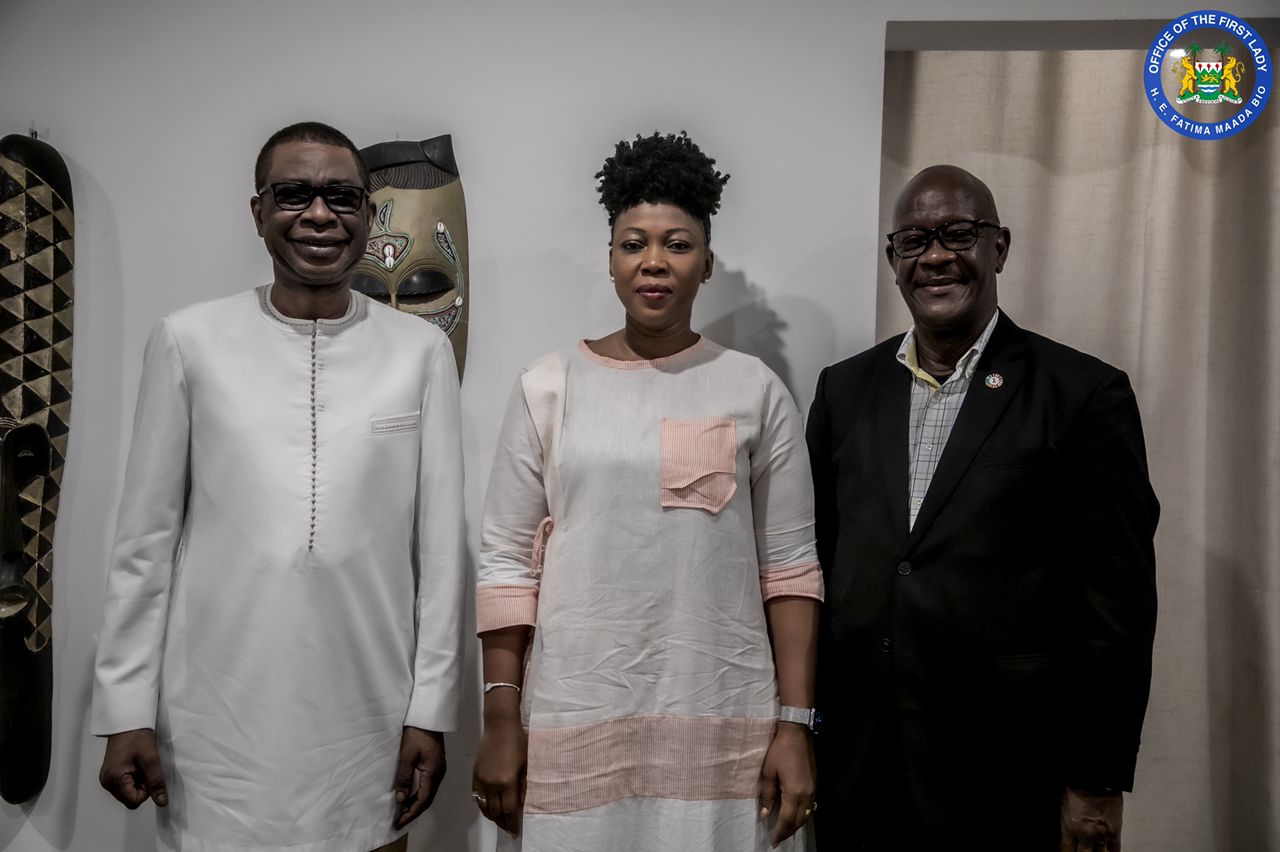 First Lady Fatima Bio Meets Africa's Famous Entertainer Youssou N'Dour in Senegal
Sierra Leone's First Lady Mrs. Fatima Maada Bio on Monday November 1 2021 had a lengthy and fruitful discussion over dinner with Africa's entertainment pride, the Senegalese born Youssou N'Dour.
The discussion ranges from promoting regional entertainment to supporting health, sanitation and child welfare campaigns for the good of the African continent.
The meeting with the African Musical Icon is part of Mrs. Bio's moves to form strategic partnerships in her capacity as Africa Union's (AU) Sanitation Champion and the USAID's Education Plus Initiative Champion.
Youssou N'Dour is anxiously looking forward to accept a formal invitation from the First Lady to visit Sierra Leone, he expressed.
N'dour is a Senegalese singer, songwriter, musician, composer, occasional actor, businessman, and politician, who is believed to be the most famous singer alive in Senegal and much of Africa.