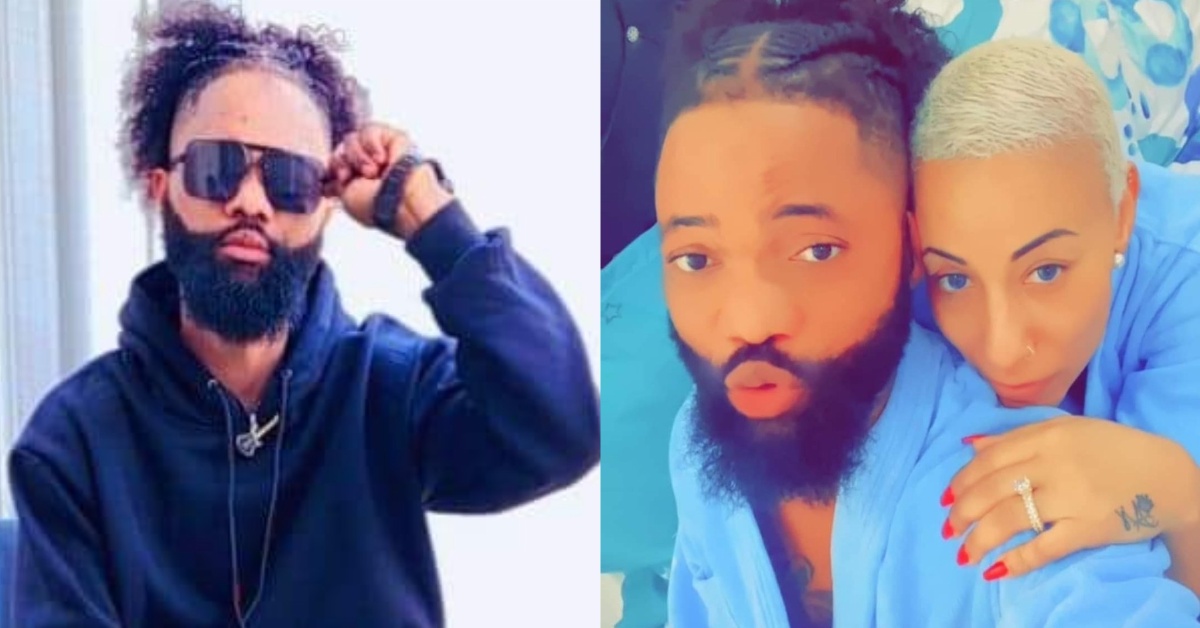 "The Ginger Queen You Used to Know, is Not the One I'm Presently With" – LAC
Popular Magician Baimba Moi Foray better known as LAC has asserted that the Ginger Queen people used to know is a different from the one he is currently with.
He made this disclosure on a post on Social media, while reacting to recent dramas surrounding his new Lover Ginger queen ( Muna Mimi Zayat).
In the post, LAC tendered apology on behalf of Ginger queen, who he now refers to as his Wife, stating that he is apologizing to whosoever she had hurt or got into a fight with. He also asked for forgiveness over her recent social media drama with his ex girlfriend.
LAC furthered that he loved ginger Queen because she is a good woman and a wife Materia, adding that the ginger people use to know is not the present ginger he is with.
See post below:
"No body knows the reason why i love Ginger Queen, Ginger you see now is a good woman and a wife material despite the way you think or feel about her, the Ginger you used to know before is not the present Ginger am with now cause she has transform herself into a new person, am not defending her but you all can be a witness towards this cause upon all the recent social media dramas and scandal about her but yet still she prefers to hold her peace and keep minding her own business not responding or attacking anyone in a rude way, she become a new person because she finally meet the right person and the person she truly loves who is WorldBoss001, she tries all her best to replicate my good attitude and characters cause don't like attacking anyone or throwing abusive words but all i do is to share love just as the bible says love your neighbor's as yourself, hating or bashing at anyone will not solve your problems or bring food at your table so because of that reason we decided to share love to everyone and keep pushing our projects until we archive our goals
On behalf of my wife Ginger Queen, I want to use this media to apologize to whosoever she had hurt or gone into a fight with to forgive her and forget about the past, I want to say sorry for the recent dramas and promise you all that she will never repeat any kind of attitude and I assure you all that she is now a new person and a good wife
Happy and blessed Sunday to you all and also to my beautiful wife Ginger Queen I love you so much from the deepest part of my life."