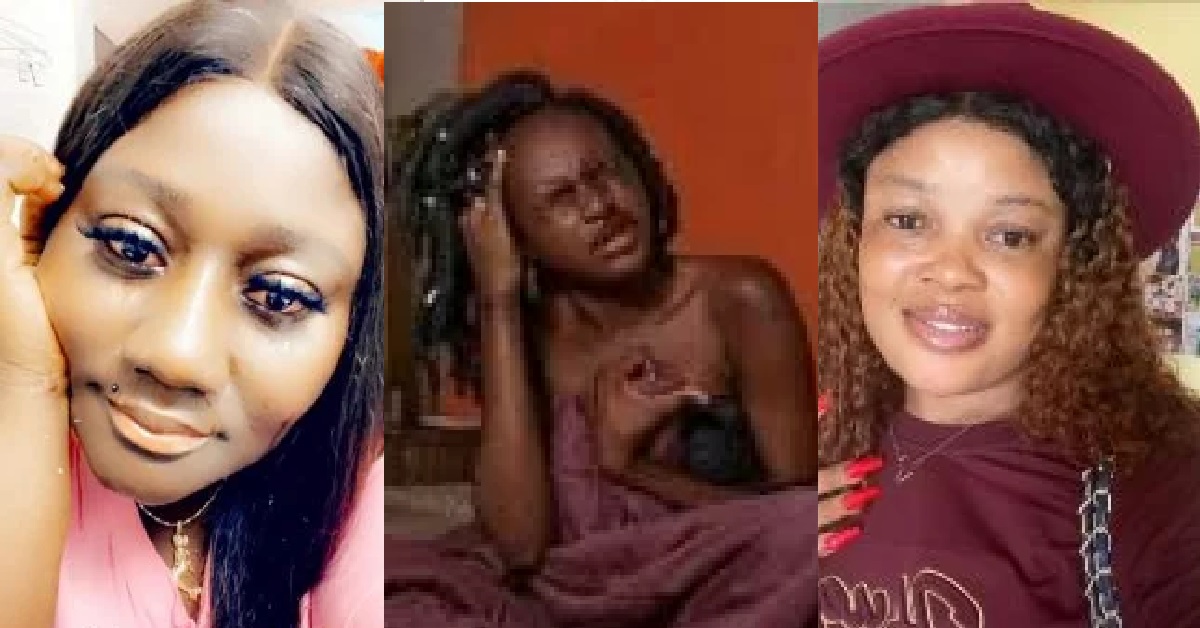 Hawa Tombo Settles Scores With Jannet Sannoh Over Her Live Facebook S3x Video
Wife of Leone Stars forward, Hawa Tombo has on a TikTok video throw shades at Jannet Sannoh whose went live in Facebook video while having intercourse with her husband.
Hawa Tombo on the TikTok video disclosed that Jannet Sannoh was among the people that told her riff raff during her Musa-Hawa Tombo marriage saga on Facebook.
With regards to Jannet's misbehaviour few days ago on a live Facebook video  spotted having sexual intercourse with her alleged husband, Michael while fans were watching, Hawa Tombo showed ecstasy to the misfortunes of Jannet as she believes her God never sleeps and He is fighting for her.
When Jannet live saga happened, Hawa mentioned she had received many calls from fans asking her reactions to the misbehaviour. She vividly said she wouldn't have said anything but because of the pains she went through because of Jannet, that has triggered her anger that prompted to the TikTok video. She summarized that Jannet is a disgrace to the Mende ethnicity in Sierra Leone and to motherhood.
"How could a responsible mother have sex Infront of her child, you are a disgrace to Mende tribe and motherhood" Hawa stated.
With dismay and confused thoughts of how Jannet defined 'Married woman', Hawa added that Jannet claimed to have married but she has not been behaving like one.
"You called yourself a married women, showing us a video kissing and romancing with another man in your car, you are a disgrace to womanhood," Hawa maintained.
As an experience person who must have gone through a lot of traumas over the years, Hawa Tombo wished that Human Rights activists could intervene and take the child from Jannet because, she believes Jannet had caused trauma for the little princess who knows nothing now but her mother's actions might affect her in years to come.
With ecstasy that your enemy is falling down, Hawa Tombo laughed at the point Jannet has been engaged seriously and received bashes from her so called fans for her misbehaviour. Hawa Tombo who once was classed to have loved media laughed at the present situation of Jannet who has been scolded over the past few days for her live video.
Concluding her six minutes TikTok video, Hawa affirmed that she hasn't a bit of sympathy for Jannet and continued that she will help her share the nude video in all social media platforms.