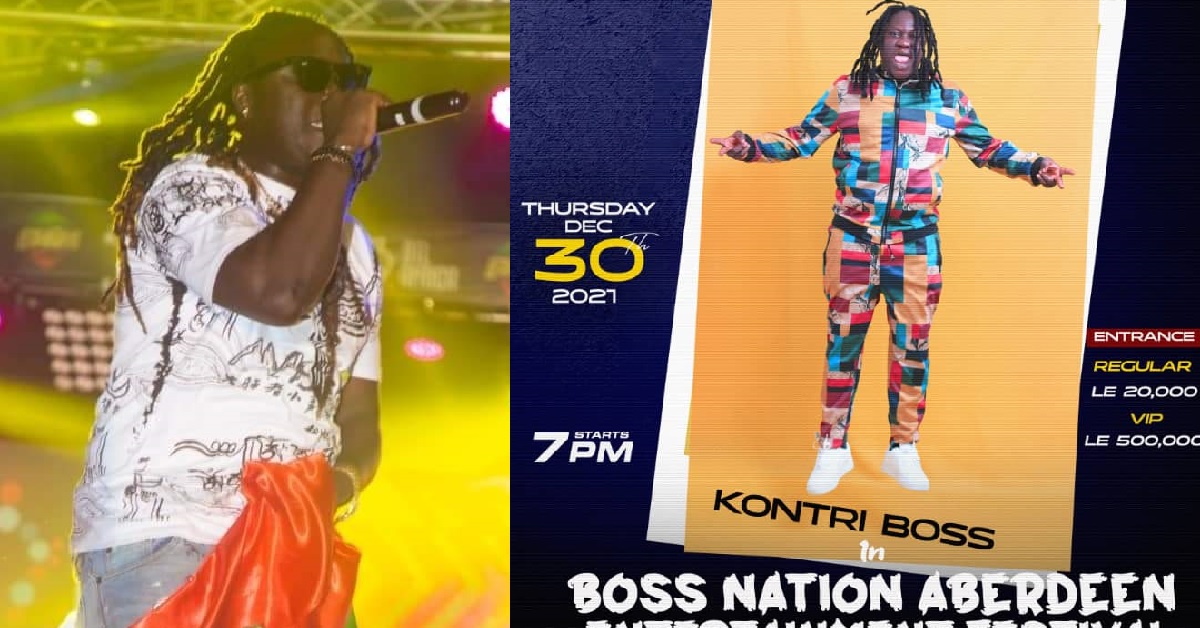 Kontri Boss Set to Thrill Freetown With His Boss Nation Aberdeen Entertainment Festival
Sierra Leonean Songwriter and music maverick, Kontri Boss previously known as Eddie of 441 is set to boost the entertainment industry with his festival volume 2.
The festival is an annual event which has been considered to be the best festival that comprises only local acts. It also serves to empower youths and boost tourism.
This year's festival will be hosted at Kallon Car Park at Aberdeen Beach on Thursday 30th December, 2021. The festival will be graced by top Sierra Leonean acts like Nasser Ayoub, Arkman, Colabo, Yung Sal and many more.
2021 has been a great year for Kontri Boss as he dropped hit songs with standard videos. As a songwriter, he also wrote hit songs for Nasser Ayoub like My Love, Spartacus, etc. He also collaborated with Sierra Leonean-America based rapper, Swadu commonly known as Natasha Beckley on a song.
Kontri Boss is expected to thrill the crowd with energetic performance at the Kallon Car Park on 30th December, 2021.