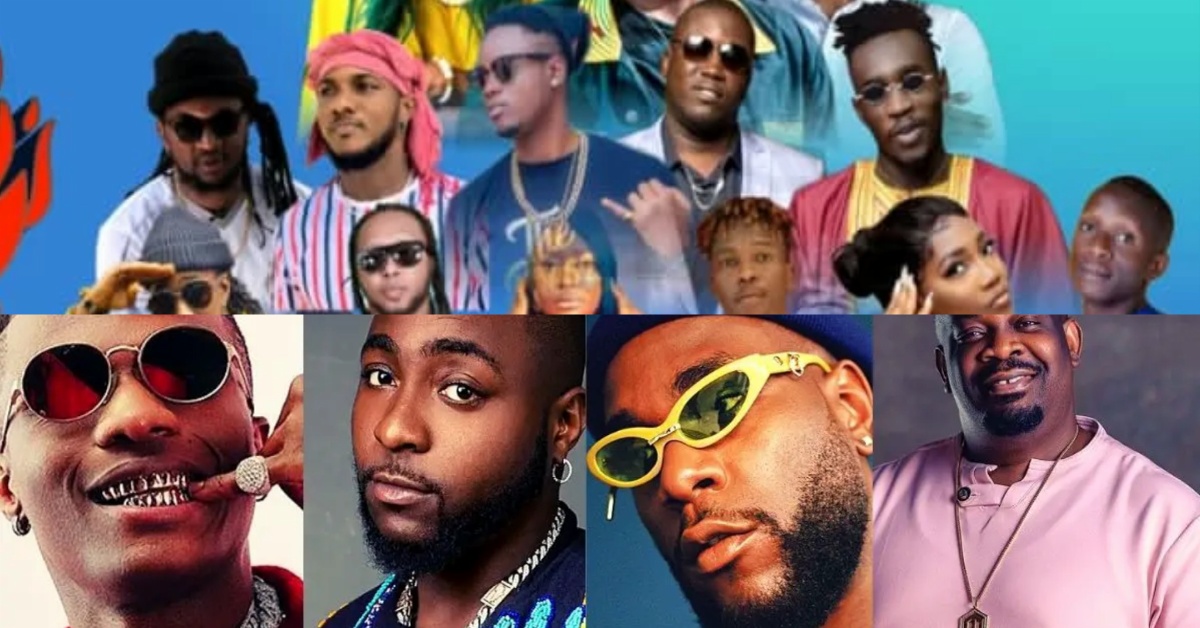 Why Nigerian Musicians Don't Feature Sierra Leonean Musicians?
For over 10 years now, Nigeria has been at the top when it comes to music in Africa and entertainment as a whole. Most of their entertainers have become millionaires in dollars and Nigerian music is being played Globally.
Lately, Sierra Leonean musicians and entertainers have been making great moves in the Nigerian entertainment industry as well. They are linking up with them and doing projects together. However, the question some people are asking is that, why these Nigerian musicians are not calling our own artistes for collaborations?
One big answer I will give to the above question is that most of these Nigerian artists are not longer just Nigerian stars, but they are global stars. Their influence is bigger than Nigeria. Even if they fail to recognize Sierra Leone, these Nigerian musicians have absoulately nothing to loose.
The biggest record labels in the world have been to Nigeria, Sony Music, Universal Music, and many others and have worked with artistes like Davido, Wizkid, Burna Boy etc.
These record labels distributes Nigerian music Globally since they have the resources and skilled workers. In Sierra Leone only few artistes have worked with America Musicians. Their music gets to be distributed only to these areas. Every major record label in the world has worked with Nigerian artists and that's how they spread it.
But when our artiste connect with them, they have a lot to gain. They are benefiting from their huge fan base and influence. The way people see you change. Now tell us, do you want Burna Boy to come and find Natasha Beckley ? Swadu knows Burna's level and will rush to go work with him if he has the opportunity.
We always tell our artistes that what will make the rest of the world come for them is the value they create. Value immediately translates to money and huge opportunities. If you have created enough Value, the world will come for you and the world brings money and unending opportunities to you. When you haven't created this much Value, the least you can do is rush towards those who have created it and benefit from them while trying to grow.
We go to Nigeria not because our music is bad, we go to connect and learn. We go to grow our audience (market). Wizkid and Davido know the are Global super stars, they don't need to come here to grow a market or add value to their career, if they are coming here, it is to sell. They come for concerts and make huge money because they are at the selling level and their demand is high globally.
At times in a bit to show that our artistes are doing well, we miss the whole thing, we will like to Drizilik is bigger than Davido, Kaolastkingdenero is bigger than M.I Abaga by this we are not supporting our own but Killing our own. We are telling them lies and making them lazy. We are making them feel they have arrived, and that's how they relax and the demand for their music ends here. Tell them they are doing well and encourage them to move out there and connect with the rest of the world and grow bigger.
And About, Nigerian Artiste collecting huge sums of moneyvto perform here, it is worth it and they have worked for it. Can My Dearest Gift Aka MDG sell the number of tickets Burna Boy will sell in Sierra Leone? Can Natasha sell the number of tickets Phyno Fino will sell here? No. You don't expect their pay to be the same, right? These artists will get this huge pay even in Kenya, Ghana, and other countries, but can our artists do the same? Now we have to accept reality. Let them work, learn and grow. We believe we can get there. Nigeria did itvand Sierra Leone can also do it.