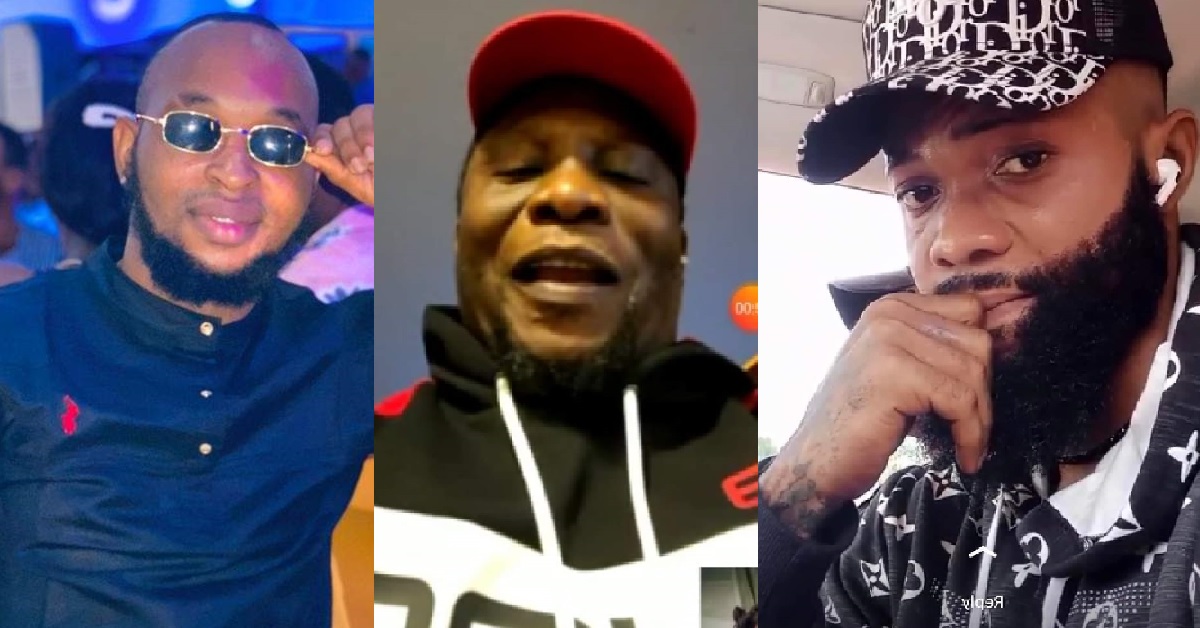 "Sara D Great And Others Survived Under LAC While in Prison" – Popular Blogger Sana Jay Salone Reveals
Popular Sierra Leonean promoter, Sana Jay Salone has revealed that, Sara D Great and other Sierra Leonean entertainers survived through LAC while he was in prison.
According to Sana Jay, 88% of Sierra Leone DJs are under the payroll of LAC. He emphasized on the number of artistes that LAC has given iPhones and money including the artistes that sang the tribute song for DJ Clef. He advised entertainers to stop being hypocrite as it will make the unite.
Pictures and videos of Sara D Great and LAC communication surfaced on social media after he (Sara) blasted Boss La for chilling with LAC in the club.
Baimba Moiforay commonly known as LAC was convicted in 2015 after found guilty of murdering DJ Clef. He was sentenced to 25 years and death by hanging. LAC was given Presidential pardon by President Julius Madda Bio on 1st January, 2022. His released from prison brought many controversies that made the President to revoke his pardon and fired the Attorney General & Minister of Justice, Anthony Brewah.
Few days out of prison, LAC and Boss La met at the VIP section of a club and chilled together. The video of them chilling together went viral which brought criticisms to rapper Boss La. Addition to that, Sara D Great released a video and expressed his dissatisfaction on Boss La for chilling with LAC. On the same video, he confirmed that, he spoke with LAC through his brother's phone. Sara stated that he told LAC even though he has gained his freedom but the people are not happy.
Other sources informed Sierraloaded that, Sara has been in communication with LAC even when he was in prison. So, it's a surprise to them seeing the comedian acting as if as he has not been in touch with LAC.
The blogger shared screenshots of their video chats and advised them not to be hypocrite as they communicated with LAC before his Presidential pardon.