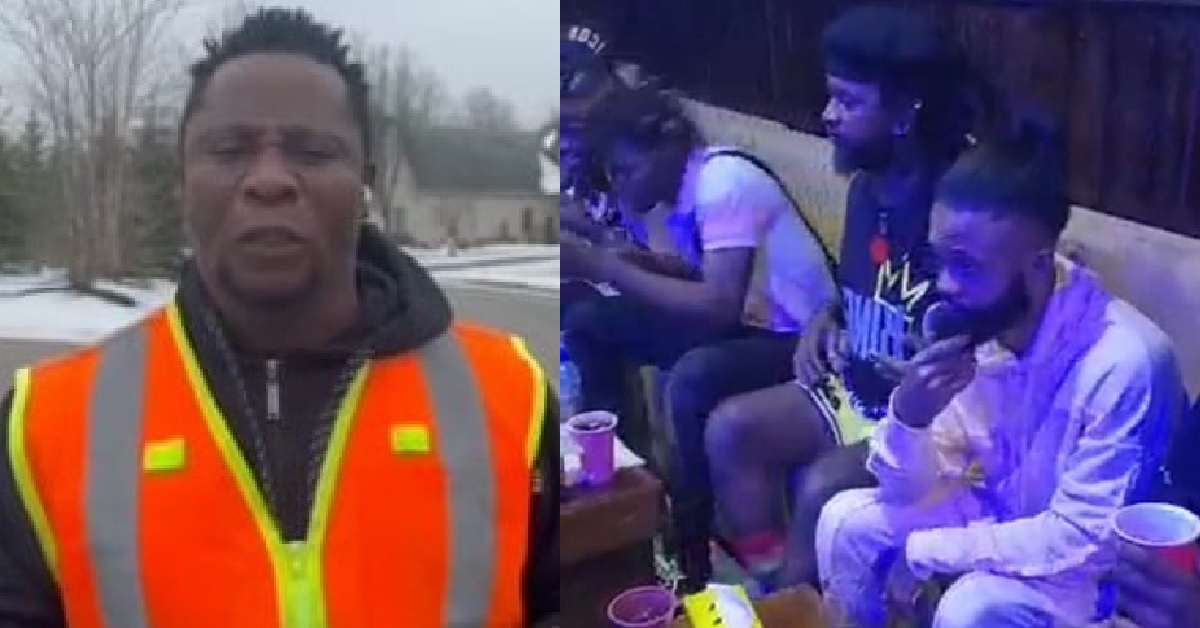 "You Made Some of Us Regret Fighting For You" – Sara D Great Blasts Boss La For Chilling With LAC
United States based Sierra Leonean finest comedian, artiste and actor, Sara D Great has expressed his dissatisfaction on Boss La after a video of him and LAC chilling together in the club surfaced on social media.
On the video, Sara stated that, the action of Boss La to chill with LAC has made some of them to regret for fighting for him. He added that the action also made them to see that he deserves the police brutality and injustice system he has been going through. "You are a disgrace to yourself! You are putting yourself so low and cheap and even to your fans, you are now a disgrace to them!" He continued. "People that were fighting for you, if they watch this video with you and LAC, it is a disgrace to you." He concluded.
Baimba Moiforay popularly known as LAC was sentenced to 25 years imprisonment and hanging after found guilty of killing DJ Clef in 2015. The deceased got strong support from colleague entertainers like Sara D Great, Colabo, Markmuday, Big Foe, Arkman, Markie, Wahid, Willie Jay, Succulent, Rozzy, Blesz, K-Man, Camouflage, Morris, Tiger Man, Christo Wizzo, Cee Jay and many others that stood firm for his justice. The herbalist was found guilty and sentenced to 25 years and hanging.
After serving 6 years in prison, LAC gained his freedom on 1st January, 2022 after receiving presidential pardon with others from His Excellency President Julius Maada Bio.
Controversies were raised by the public on the decision of President Bio for pardoning someone that was found guilty of killing and hasn't served half of the years given to him in jail. Ahead of that, Boss La was spotted chilling with LAC in the club. However, the rapper was criticised by the public and his fans for hooking up with LAC and Sara D Great added his voice and condemned the action of Boss La.
WATCH VIDEO: