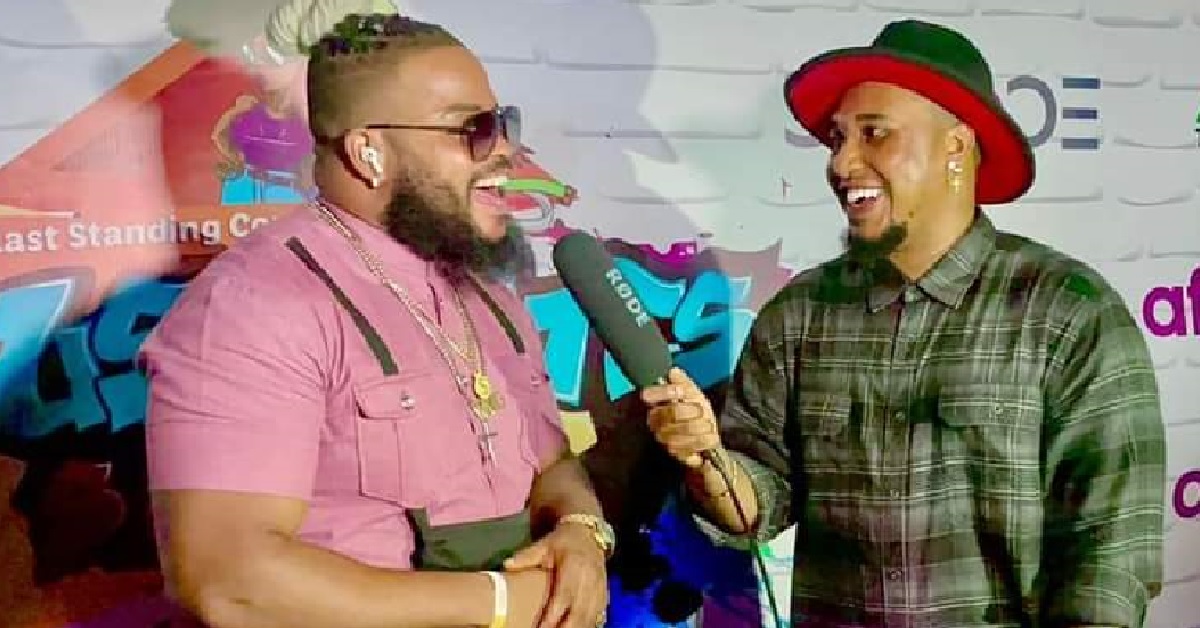 "Be Yourself" – White Money Sends Strong Message to Housemate Salone Contestants
The winner of the Big Brother Naija Season 6 and judge for Housemate Salone season 3, White Money has advised aspiring contestants for the Housemate Salone season 3 to be themselves.
He made this statement during his welcome reception at Decode Complex where he was interviewed by Jahny Kargbo of AYV TV. The Big Brother Naija season 6 winner said that, he doesn't know any contestant and he is going to do his job professionally. He added that, contestants just need to be themselves when they enter in the house.
White Money compared Sierra Leone and Nigeria entertainment industry. He said Nigeria entertainment industry was not built within a day, it took them a while to reach the level their entertainment is presently. He encouraged Sierra Leoneans to support their own and called for their support for Housemate Salone season 3.
Housemate Salone season 3 was launched by AYV TV, Africell and DStv on 13th February, 2022 at Lagoonda with the theme "Di Game Get Yagba". The reality TV show brought high standard to Sierra Leonean entertainment as it invites White Money from Nigeria, Saraih Conteh Roberts from the United States, Karishma from Liberia, Ibrahim Kondeh from Europe, Natasha Beckley, Kabaka, Yulisa Ahmadu, Morris Kay and others as judges for the auditions which will take place from 11th to 14th March, 2022.
White Money and the other esteemed judges were given a welcome reception at Decode where the Big Brother Naija season 6 winner advised the reality TV show contestants to be themselves when they enter in the house.