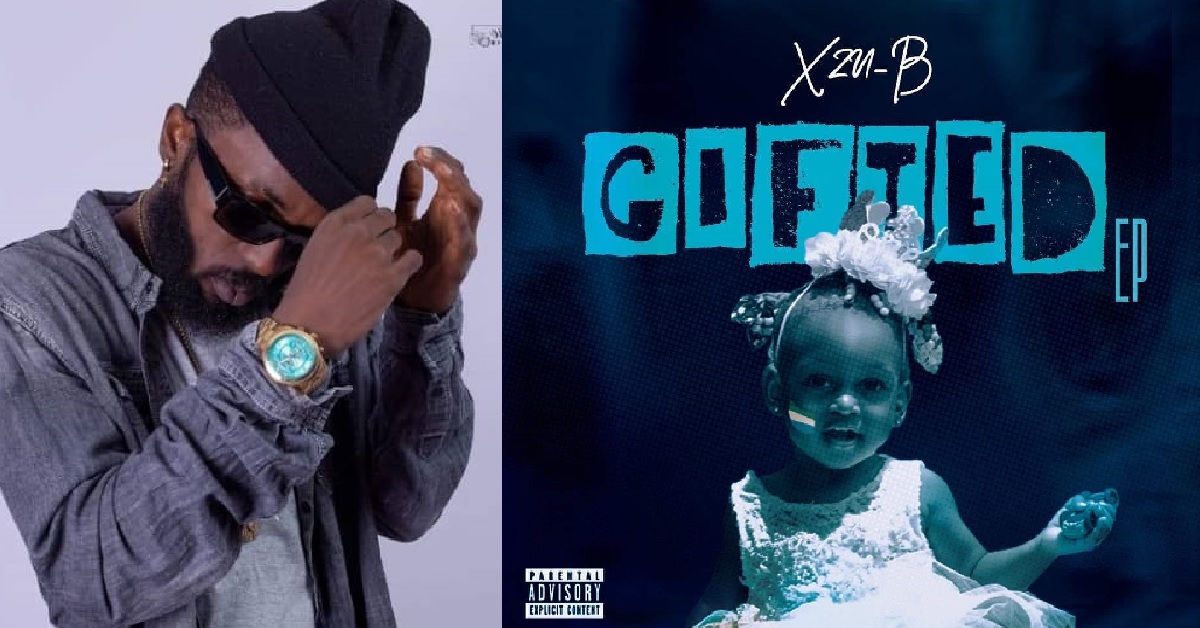 Sierra Leonean Rapper Xzu-B Unveils 'Gifted' EP Cover Art And Track List
Sierra Leonean rapper based in Ghana, Emmanuel Gandi commonly known as Xzu-B has unveiled 'Gifted' EP cover and track list.
The Trouble Makerz rapper took to Facebook and shared the cover art of the album and track list. The album cover art has a picture of his daughter. According to the rapper, the arrival of her daughter has influenced his life and therefore cautious of every word he utters.
'Gifted' EP has eight (8) solid tracks mixed with Hip Hop, Afrobeat and other genres of music. The songs in the EP are: Obstacles, You, Ur Waist, Bedroom Bully, Shabe Am, Unfaithful, Gladi Gladi and Change. It features Ghanaian singer Kelvyn Boy, Skillz, Queen Ayorkor, Menace D General and Natasha Beckley. It houses production from Foxbeatz, Dat Mix Lord, Uglybeats, Ganyo, Alman, Phredxter, Thy Young, Possigee, etc.
While unveiling the EP cover art, Xzu-B informed the fans that his project will be released on 4th March, 2022. He appreciated people that supported him to make the project a success. He writes;
"I'll love to say thanks to GOD almighty for the life, talent, strength and opportunity to put such project together and also will love to say thanks to all those who have been supporting me from day 1 from DJS, PROMOTERS, BLOGGERS, PRODUCERS, ARTISTS, FAMILY, FRIENDS, FANS. I want to say a Big THANK YOU. And most especially those who helped me to put together such a wonderful masterpiece (GIFTED E.P). People like my CEO of grind24 @kamz_g44, @foxbeatgh @queenayorkor @kelvynboymusic_ @possigee @phredxter @samsney_ @uglyonit1 @thyyungonthebeat @producer_alman @skillz8figure @iamswadu @iceblueshot_it @mdgdreamer
DROPS!!! on 4th MARCH 2022.
Pre SAVE link in da BIO
https://distrokid.com/hyperfollow/xzub/gifted-ep
#GRIND24
#TROUBLEMAKERZ
🔥🇸🇱🌍"