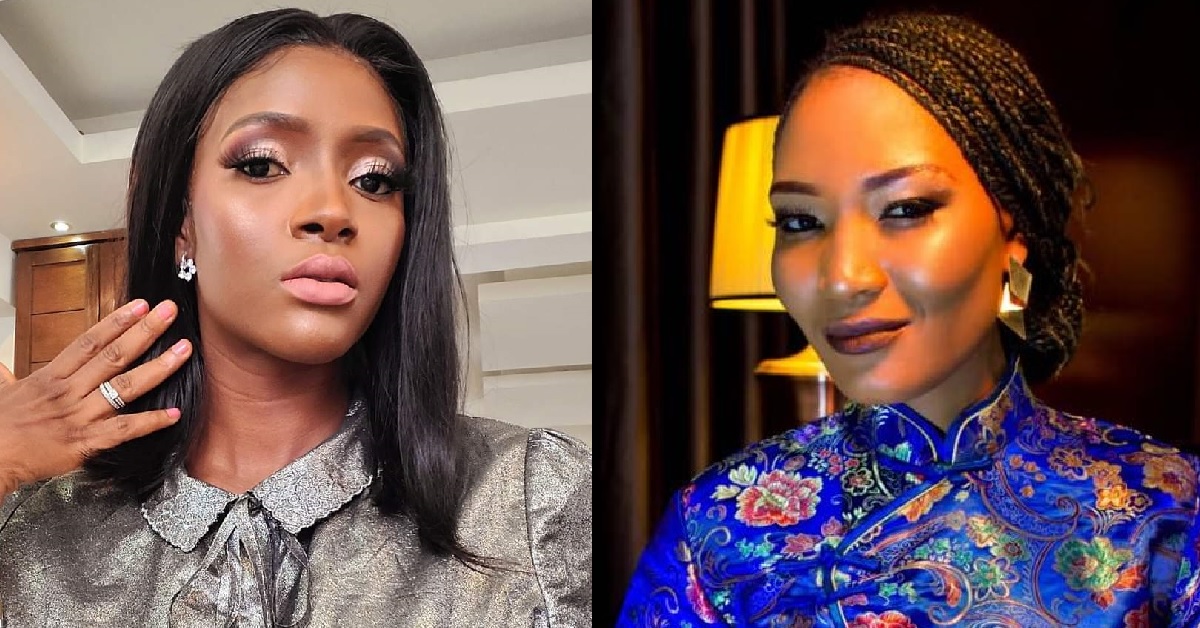 "I Don't Know Where She is" – Zainab Sheriff Speaks on China Nicky Disappearing Issue
Popular Sierra Leonean female entertainer and entrepreneur, Zainab Sheriff has publicly responded to Sierra Leoneans that she doesn't know the whereabout of Haja M. Kamara popularly known as China Nicky.
On her Facebook live, the CEO of Big Sister Salone stated that China Nicky has a manager. She said the last time she spoke with her was the time she was travelling. "She was the one that called me and told me that she is travelling to the United States with her manager." Zainab Sheriff stated. She added that Nicky took many photos during their transit at Istanbul Airport in Turkey and sent them to her. Few days later, she told her on phone that she is in New York.
When their communication was flowing, Nicky requested cream from her which she made available to her with a friend who was travelling from Sierra Leone to the United States. She asked her viewers if they could remember the time that she made a post of Nicky that she is in the United States. She said her post on Facebook brought a lot of drama after people realized that Nicky was not in America. She said she communicated with the manager to tell her the actual location of Nicky. The manager told her that, they are in Florida, not New York. The manager even became angry at China Nicky for sharing the wrong address to her and sending her the pictures they took in Istanbul. "The truth is, China Nicky always wanted me to be around her but her manager was always jealous of me." She stated. Zainab added that whenever she communicates with China Nicky, the manager will have issue with her. "As an adult and I don't want issue, that made me to lay-low." She spoke.
After opening a communication line between them, she asked how they got to the United States. She said the manager told her that it was not easy to get a visa in Freetown. So, they travelled to Conakry where they got a visa with the help of a fan of Nicky. "Even though the rumour that I heard was they bought a program with the money they got from endorsement deals but the manager told me that they got support from a fan and the fan even gave them a house in the United States." She stated.
The manager reported China Nicky to me that she was difficult to deal with and was not cooperating on the missions they were trying to achieve. The manager even threatened to leave China Nicky to move to a new place. "I spoke to her that Nicky's situation was difficult while she was in Sierra Leone, what about in a strange land without you." She said she asked China Nicky about the situation with her manager and she responded that, her manager always want to treat her like a kid and she doesn't like it. My presence among them was making things more difficult for China Nicky as the manager was against our communication. "I withdraw myself from communicating with China Nicky because I don't want my presence to bring more issues to them." She stated.
Zainab Sheriff concluded that she doesn't want people to think that she doesn't care about the disappearance of China Nicky. She said she also want to know the whereabout of China Nicky as people are saying that she is in prison. She pleaded to Sierra Leone to help search for her.
China Nicky was the winner of the maiden edition of the Big Sister Salone 2018 Empowerment show. As the winner, she went home with 10 million Leones and brand-new car as the winning prize plus 3 million Leones for completing 30 days in the house.
She was set to travel out of the country for the first time in her life but was rejected a visa to the UK due to some issues which were related to her employment.
Sierra Leone was boozing with the news about Nicky's rejection, then images of her popped up in an unidentified airport which triggered a debate about the final destination of Nicky.
For the past 3 years, the actual destination of her is unknown which brought alarm to Sierra Leoneans and demanded her whereabout.