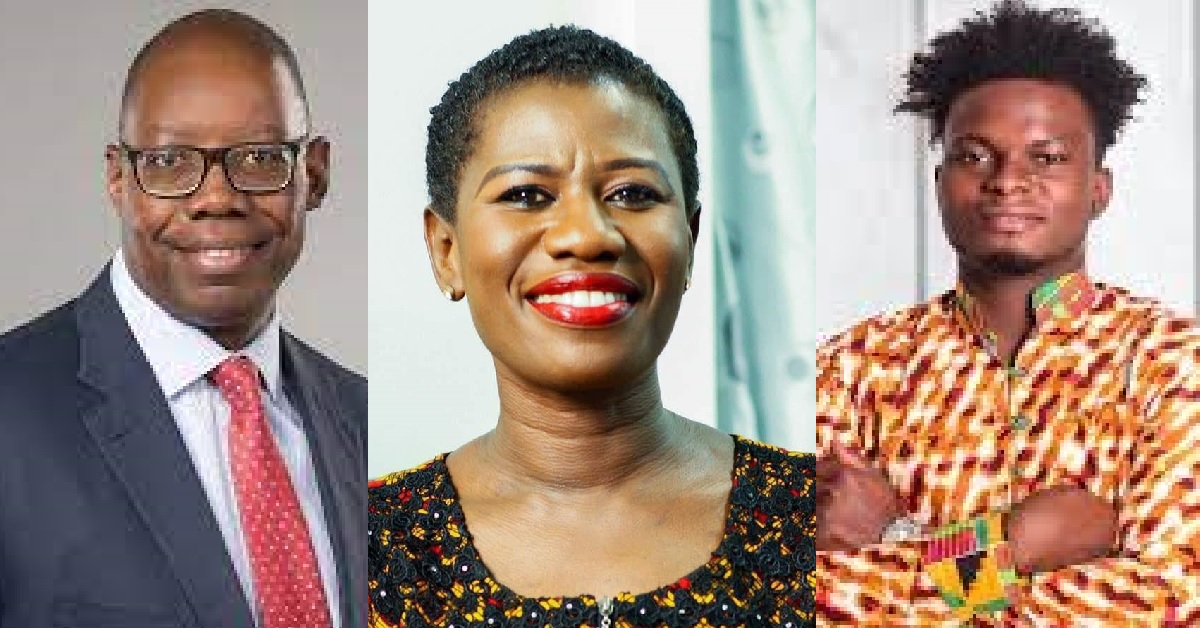 Mayor Yvonne Aki-Sawyerr, Victor Williams And Jeremiah Thoronka Listed Among 100 Most Influential Africans For 2021
New African Magazine has honoured Mayor of Freetown; Her Worhsip Yvonne Aki-Sawyerr, Victor Williams; CEO, NBA Africa and Jeremiah Thoronka; Inventor as 100 Most Influential Africans for 2021.
As the only Sierra Leoneans among the 100 Africans, Her Worship Yvonne Aki-Sawyerr, Victor Williams and Jeremiah Thoronka are listed among 100 Most Influential Africans 2021 for the contribution they made to Sierra Leone in their respective ways to transform their country.
Her Worship Yvonne Aki-Sawyerr was listed for Her leadership role in transforming Freetown, Victor Williams was listed for his entrepreneurship role in expanding NBA in Africa and Jeremiah Thoronka was listed as a changemaker for innovating sustainable energy.
New African Magazine wrote brief about the listed 100 Most Influential Africans;
Mayor Yvonne Aki-Sawyerr OBE is best known for her bid to make Freetown great again after a decade of civil war. When asked why she wanted to rebuild the war-torn capital, she said the state of the city broke her heart.
Her three-year Transform Freetown initiative, launched following her election in 2018, has helped turn the cash-strapped city from a malarial, rubbish-strewn backwater into a clean, green and gleaming metropolis with drainage systems in flood-prone areas and better access to clean water and electricity.
She also revamped rotten property tax laws in a bid to boost their contribution to government coffers five-fold.
Over the last year, she has doubled down on overhauling the city's water works, building filtered water fountains, public toilets and a viable sewer system to dispense with 60% of waste.
In a bid to reverse the city's environmental degradation, she launched the #FreetownTheTreeTown campaign to plant a million trees. Within 10 months, she had already planted 450,000 seedlings, which will serve on the front line in combating flooding, soil erosion and water shortages.
Her accolades include being recognised in the BBC's 100 Women of 2020 and she was among Time's 2021 100 Next Most Influential People in the World listing, with her profile written by superstar compatriot Idris Elba.
Her past work includes campaigning fervently to end the trade in 'blood diamonds' and the Sierra Leone civil war. In 1999, she co-founded the Sierra Leone War Trust (SLWT), which continues to support disadvantaged children and young people in Sierra Leone, and she remains actively involved with the Board of Trustees.
In a way to combat the challenges Freetonians faced in waste management, Her Worship launched Waste Collection Management Association; a union that is collecting, managing and disposing waste and has created over 1000 jobs for Freetonians. The launching took place on Tuesday 25th January, 2022 at the Freetown City Council Auditorium in the presence of His Excellency Manuel Muller, Ambassador of the European, FCC Staff, MDU and stakeholders.
Her city, Freetown was among the 15 cities selected by Bloomberg Philanthropies' Global #MayorsChallenge out of over 600 cities. The competition took a year and Freetown City was announced as one of the winners on 18th January, 2022 with a reward of one million Dollars (USD$1,000,000).
On the other hand, Victor Williams recognized by New African Magazine for taking the risk to launch a sports tournament in the middle of a pandemic.
The Basketball Africa League – a joint venture between the US-based NBA and the International Basketball Federation (FIBA) – successfully concluded its first season in Kigali in May.
As an MBA graduate and now a member of Harvard Business School's Africa Advisory Board, Williams is adept at harvesting great contacts for his new role – in July, Barack Obama joined NBA Africa as a strategic partner.
Considering the challenges of getting the project off the ground and the publicity and media attention this has generated, the success of this first year is no small feat. Not only this, but it has helped project the importance of sports in Africa; it is making a case for the business of sports in Africa; and it is helping change perceptions of Africa around the world.
Finally, Jeremiah Thoronka, a 21-year-old Sierra Leonean currently studying for a Masters in sustainability, won the inaugural Chegg.org Global Student Prize in November for inventing a device that uses kinetic energy from traffic and pedestrians to generate clean power.
He is the first winner of the new $100,000 award, given to an exceptional student who has made a real impact on learning, the lives of their peers and on society beyond.
Energy poverty is a major issue in Sierra Leone, with just 26% of the population having access to electricity, and it is worst in rural areas. It has led to the destruction of forests due to people chopping down trees for firewood, which leaves Sierra Leone highly vulnerable to extreme events like flooding and landslides.
Thoronka felt the impact of energy poverty at first hand when growing up with his single mother in a slum camp for displaced people on the outskirts of the capital, Freetown, when they had to burn charcoal and wood for lighting and heating.
This led to a life-long passion for renewable energy, and climate change work. At 17, when studying at the African Leadership University in Rwanda, he launched a start-up called Optim Energy, whose technology transforms vibrations from vehicles and the pedestrian footfall on roads into an electric current. No battery or electricity connection to an external power source is needed.
During a trial run, Optim Energy, using just two devices, provided free electricity to 150 households comprising around 1,500 people, as well as 15 schools with over 9,000 students. Jeremiah will use the prize money to expand Optim Energy to reach 100,000 people by 2030.
Jeremiah Thoronka says he will use the prize money to expand Optim Energy to reach 100,000 people by 2030. He is also working on plans to expand into the healthcare sector, which needs power to chill medicines and vaccines and create sufficient light for treating patients after dark.
Here is the list of 100 Most Influential Africans of 2021 listed by New African Magazine in six categories: Leaders, Entrepreneurs, Changemakers, Opinion Shapers, Creatives and Sportspeople
Most Influential Africans of 2021
Leaders
Akinwumi Adesina, President, AfDB, Nigeria
Aziz Akhannouch, Prime Minister, Morocco
Yvonne Aki-Sawyerr, Mayor, Sierra Leone
Ibrahima Cheikh Diong, Director, ARC, Senegal
Samia Suluhu Hassan, President, Tanzania
Hakainde Hichilema, President, Zambia
Paul Kagame, President, Ruanda
Agnes Kalibata, Special Envoy, UNFSS, Rwanda
Martha Koome, Chief Justice, Kenya
Kwasi Kwarteng, Politician, Ghana
Wamkele Mene, Secretary-General, AfCFTA, South Africa
John Nkengasong, Director, Africa CDC, Cameroon
Ngozi Okonjo-Iweala, Director-General, WTO
Ali Bongo Ondimba, President, Gabon
Benedict Oramah, President, Afreximbank
Félix Tshisekedi, President, DR Congo
Entrepreneurs
Iyinoluwa Aboyeji, Tech Guru / Investor, Nigeria
Olugbenga Agboola, Techpreneur, Nigeria
Mimi Alemayehou, Independent Director, Twitter, Ethiopia / Kenya
Roberta Annan, Investor, Ghana
Aliko Dangote, Industrialist, Nigeria
Tomi Davies, Investor, Nigeria
Makhtar Diop, Managing Director, IFC, Senegal
Serge Ekué, President, BOAD, Benin
Isaac Fokuo, Investor, Ghana
Ilham Kadri, CEO, Solvay Group, Morocco
Strive Masiyiwa, Entrepreneur, Zimbabwe
Ralph Mupita, CEO, MTN, Zimbabwe
Alioune Ndiaye, CEO, Orange MEA, Senegal
Myriam Sidibe, Marketer, Mali
Patrick Soon-Shiong, Entrepreneur / Inventor, South Africa
Bosun Tijani, Techpreneur, Nigeria
Victor Williams, CEO, NBA Africa, Sierra Leone
Lionel Zinsou, Financier, Benin
Moez-Alexandre Zouari, Retail, Tunisia
Changemakers
Ayoade Alakija, Health Activist, Nigeria
Asmeret Asefaw Berhe, Scientist, Eritrea
Mary-Jane Bopape, Climatologist, South Africa
Rebecca Enonchong, Tech Entrepreneur, Cameroon
Timnit Gebru, Computer Scientist, Ethiopia / Eritrea
Julie Gichuru, Media Personality, Kenya
Aida Habtezion, Scientist, Eritrea
Hindou Oumarou Ibrahim, Activist, Chad
Anne-Marie Imafidon, Mathematics Wizard, Nigeria
Paula Kahumbu, Conservationist, Kenya
Sefora Kodjo Kouassi, Activist, Côte d'Ivoire
David Makara, Lawyer, Kenya
Ndoni Mcunu, Climate Scientist, South Africa
Vanessa Nakate, Climate Activist, Uganda
Catherine Ngila, Research Scientist, Kenya
Reine Dominique Ntone Sike, Aerospace Engineer, Cameroon
Angelique Pouponneau, Environmentalist, Seychelles
Jeremiah Thoronka, Inventor, Sierra Leone
Opinion Shapers
Simon Allison, Journalist, South Africa
Zain Asher, TV Anchor, Nigeria
Hopewell Chin'ono, Journalist, Zimbabwe
Edward Enninful, Editor, Vogue, Ghana
Gyimah-Boadi, Political Scientist, Ghana
Afua Hirsch, Writer, Ghana
Khabane Lame , TikToker, Senegal
Zyad Limam, Publisher / Editor, Tunisia
Lesley Lokko, Architect / Educator, Ghana
Achille Mbembe, Political Scientist, Cameroon
Dambisa Moyo, Economist, Zambia
Nnenna Nwakanma, Web Activist, Nigeria
David Olusoga, Historian, Nigeria
Hannah Ryder, Economist, Kenya
Minouche Shafik, Economist, Egypt
Zainab Usman, Commentator, Nigeria
Rama Yade, Director, Atlantic Council, Senegal
Creatives
Virgil Abloh, Fashion Designer, Ghana
Yemi Alade, Singer, Nigeria
Osei Bonsu, Curator, Ghana
Sami Bouajila, Actor, Tunisia
Michaela Coel, Actress, Director, Writer, Ghana
David Diop, Writer, Senegal
Bernardine Evaristo, Writer, Nigeria
Damon Galgut, Author, South Africa
Abdulrazak Gurnah, Writer, Tanzania
Cush Jumbo, Actress, Nigeria
Daniel Kaluuya, Actor, Uganda
KiDi, Singer-Songwriter, Ghana
Pulane Kingston, Art Collector, South Africa
Sidney Kombo-Kintombo, Special Effects Artist, R Congo
Elsa Majimbo, Comedienne, Kenya
Mohamed Mbougar Sarr, Writer, Senegal
Thuso Mbedu, Actress, South Africa
Lupita Nyong'o, Actress, Film Maker, Kenya
Abel Selaocoe, Musician, South Africa
Wizkid, Singer, Nigeria
Marie-Cécile Zinsou, Art Historian, Benin
Sportspeople
Letesenbet Gidey, Athlete, Ethiopia
Ahmed Ayoub Hafnaoui, Swimmer, Tunisia
Sifan Hassan, Athlete, Ethiopia
Ons Jabeur, Tennis Player, Tunisia
Eliud Kipchoge, Athlete, Kenya
Faith Chepngetich Kipyegon, Athlete, Kenya
Francis Ngannou, UFC Boxer, Cameroon
Mo Salah, Footballer, Egypt
Nafissatou (Nafi) Thiam, Athlete, Senegal