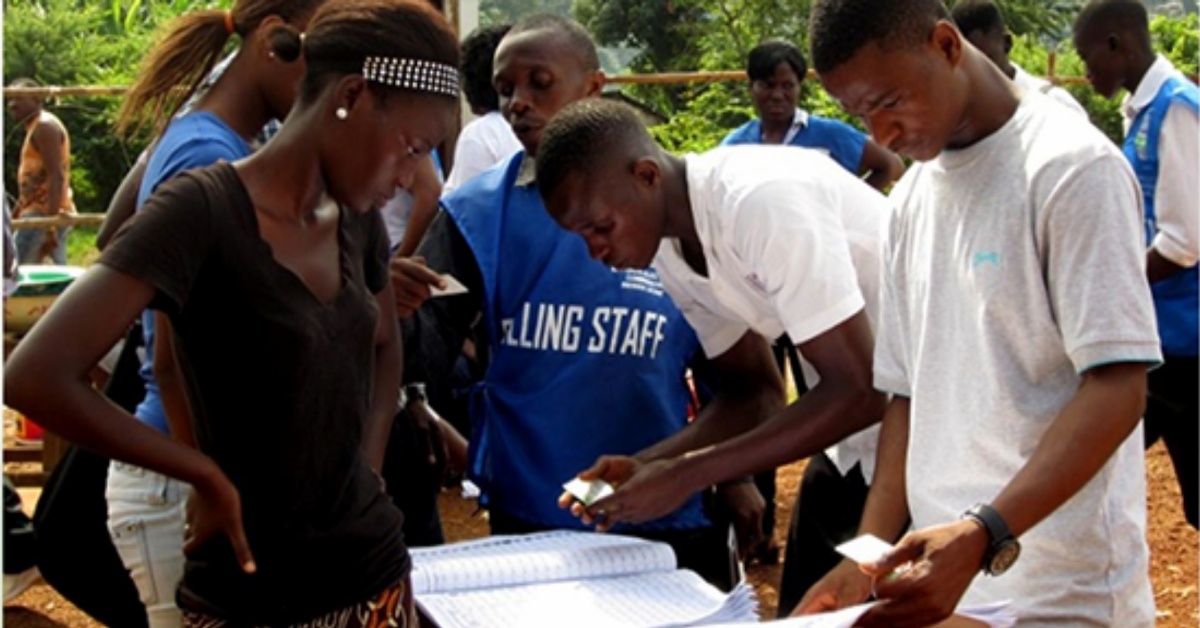 5 Things That Will Prevent You From Voting in 2023 General Election
As Sierra Leone is preparing for the 2023 general elections, many people who desire to vote in the coming exercise might not have their wish following mistakes and unforeseen circumstances.
The 2023 presidential election has received the widest attention with many people seeing it as a two-horse-race between the ruling Sierra Leone's People Party (SLPP) and the main opposition, All People's Congress (APC).
In this report, Sierraloaded takes a look at some of the things that will prevent eligible Sierra Leoneans from voting in the 2023 elections:
1. Sickness and even death
Some Sierra Leoneans unfortunately will not have the privilege of exercising their civic duty as a result of something higher than them such as sickness and death. Some, though, healthy now, might be on their sick bed during the election while some might not live to see the day.
2. Relocation abroad and outside their district 
Another hindrance to some Sierra Leoneans participating in the 2023 general election might be as a result of their location during the election. Some might have relocated during that period. The relocation might be abroad or to another district, or area in Sierra Leone. Remember that you can only vote in the area you registered in.
3. Lost voter's card
Some Sierra Leoneans will not be able to vote if they cannot produce their voter's card on the election day as a result of loss. Losing a voter's card without the ability to get a replacement from the Electoral Commission of Sierra Leone (ECSL) will prevent an eligible Sierra Leonean to vote.
4. Problem with ECSL registration
During the phase phase of the voter registration exercise, some Sierra Leoneans in various parts of the country have expressed dissatisfactions over faculty computers used by ECSL, and the prevention of first-time voters from registering at physical centres. Also, the electoral commission said that citizens that registered multiple times will be committing a crime that will possibly prevent them from voting.
5. Failure to register with ECSL
Some Sierra Leoneans unfortunately will not be able to vote because they did not participate in the voter's registration exercise as a result of their busy schedule or other reasons best known to them.