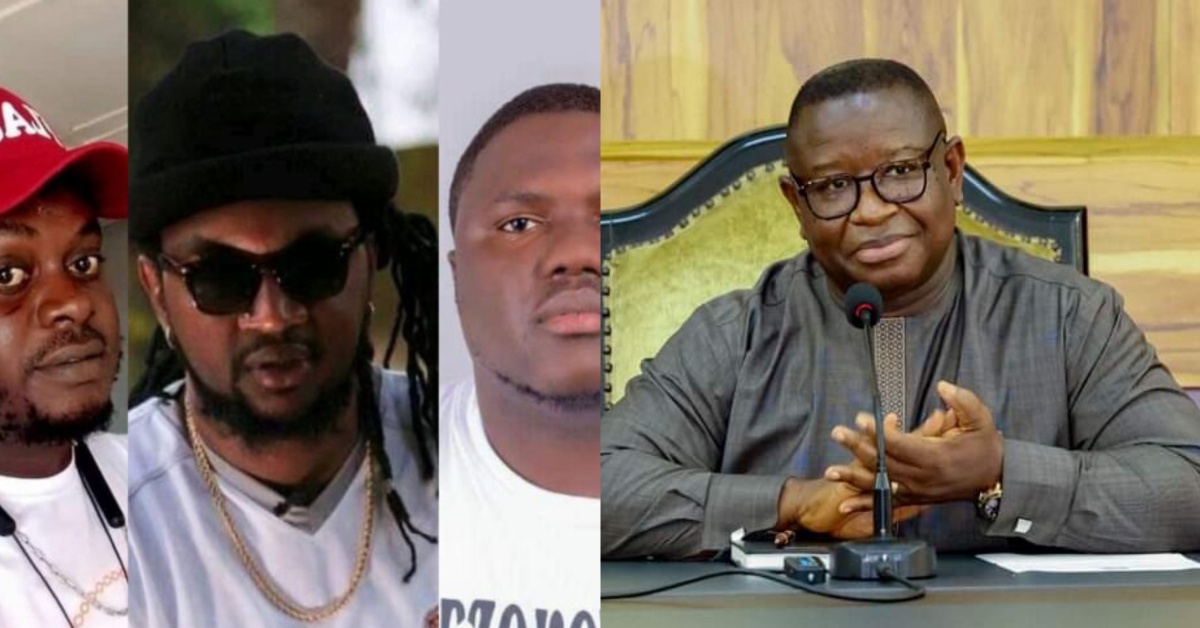 Dear Mr. President- Our Hopes Are Fading Out For Our Incarcerated Brothers
Dear Mr. President
Just like any democratic citizen, I write to express my feelings democratically.
Mr. President I humbly want to bring it again to your notice that the judiciary is one of the major arms of government and a key institution in consolidating democracy.
One of the greatest backbones of democracy hinges on the judiciary.
You are the Grand Commander of the republic and Sierra Leone; with the power of appointing and relieving individuals of duty as outlined in our constitution.
Mr. President a Sierra Leonean entertainer by name of Alhaji Amadu Bah was charged months ago with robbery and other related offenses.
It would interest you to note that his democratic and universal human rights were robbed of him in broad daylight in our country.
His issue has been met with mixed reactions amongst Sierra Leoneans both at home and abroad; leading us (citizens) to understand the professional errors of the Sierra Leone Police (A Force for good).
Mr. President, a cross-section of his family including a set of entertainers who went to ascertain and confirm his arrest were also arrested, detained, and tortured by the paramilitary wing of the police.
Their arrest was received as a myth by some schools of thought and raised the question of "what is wrong with the police and what went wrong at the OSD Headquarters in Freetown".
His Excellency, the riotous conduct charge brought up against them from my interpretation is not worthy to believe.
They, just like other peaceful citizens were there to make inquiries about the arrest of an entertainer and a family member.
They were not armed to the teeth to put up a show of "when two elephants fight".
It has never been recorded in history that a group of Sierra Leoneans went to attack a paramilitary wing of the police and we were not hoping for that as peacekeepers and citizens.
During their detention, they were as well tortured, physically and mentally manhandled.
3 court appearances as alleged "first-time offenders" led them to a year and a half sentence.
As those incarcerated are currently making appeal appearances, the fear and dramatic anticipation are becoming intriguing.
As for Alhaji Amadu Bah, one can tell he is both physically and mentally exhausted to stand trial.
Every offender including is patiently waiting for a speedy trial.
I am also aware of the fact that no offender has made more court appearances than Alhaji Amadu Bah aka Laj over half a decade about the same charges.
However His Excellency, we would be happy if we are privy to the following;
That the court of appeal sped up the trial of Ibrahim Koroma, Ishmael Bah, and others.
That Alhaji Amadu Bah gets a speedy and short trial to last for a month; considering the time and number of appearances he has made so far and his declining health condition.
That a better interpretation of the S.O.P of the paramilitary wing of the police is made known to the public.
A clear and independent commission be set up to clarify what led to the shaving of accused persons before their court appearances.
That the said accused person (Alhaji Amadu Bah aka Laj) was neither the driver nor the conductor of the vehicle before that the arrest.
The remaining passengers were freed based on what grounds?
that footage of accused persons charged with riotous and disorderly conduct be made available to the court of appeal during the trial.
I am aware of the fact that matters before the court of law should not be discussed outside of its corridors, but bringing enlightenment and raising concerns is part of my democratic rights.
Furthermore, there are prisoners at the correctional services that are in dire need of professional medical care, speedy trial, and the necessities to be fully stable for trial and integration into society.
I would appreciate it if my concerns are been looked into.