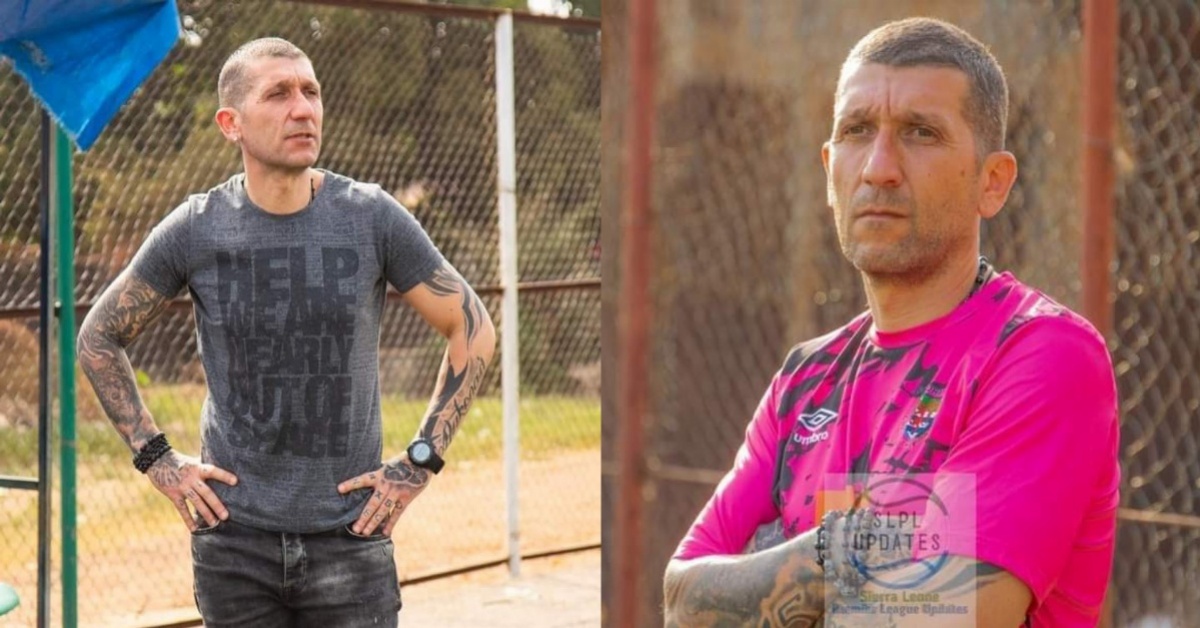 Meet FC Johansen New Coach Dimitar Pantev
Dimitar Pantev is a former Bulgarian professional footballer who holds a UEFA License 'A'. He began his managerial career as a youth coach in Varna City.
During the 2008/09 season, Dimitar served as Assistant Coach of Dobrudzha Dobric FC and later worked as Head Coach of Valdislav Varna and Shabla in the Bulgarian league.
In 2011, he was appointed Manager of Futsal Club Grand Pro Varna. During his six years with the club, he won five consecutive Bulgarian Premier League Futsal league titles.
He also managed the Bulgarian National Futsal Team in 2016 where he played an outstanding role in propelling his professional aptitude for his country's national side.
On the 31st August 2015, he was appointed Manager of Spartak Varna, leading the club to promotion to the third league division in 2016.
In the 2018/19 season, he attained the position of Assistant Coach of Palestinian Club, Al Ahli Hebron. Despite his short spell with them, his positive records gave him the passion to change his environment by coming to West Africa to improve his managerial career by developing African players.
He was appointed Head Coach of Victoria United FC in Cameroon in July, 2022 where he won the 2022 South West Regional League.
In February 2023, he was appointed Manager of Sierra Leone Premier League side, FC Johansen.
MANAGERIAL EXPERIENCE
2006 – 2008 FC Varna City's (Youth Coach) Head Coach
2008 – 2009 – FC Dobrudja's Assistant Coach, winning promotion from 3rd Division to 2nd Division
2010 – 2011 – FC Shabla 3rd Division, Head Coach
2015 – 2016 – FC Spartak/ Varna Head Coach (winning promotion from 4th Division to 3rd Division)
2011 – 17 – FC Grand Pro- Fusal Head Coach
2013 – 14 – Bulgarian Futsal National Team Head Coach
2018 – FC AL Ahli's Assistant Coach
MANAGERIAL HONOURS
Five times Bulgarian League Champions with FC Grand Pro
Three times Champions League preliminary rounds with FC Grand Pro
Four Champions League Main Round – FC Grand
One Champions League Elite Round – FC Grand Pro
Futsal Fest Varna 2012- First placed winner
Varna Cup 2012 First placed winner
Best Coach of August 2012
Best Coach of October 2014
Matches in UEFA Champions Futsal League -23 (8 preliminary rounds(3)3Elite round)