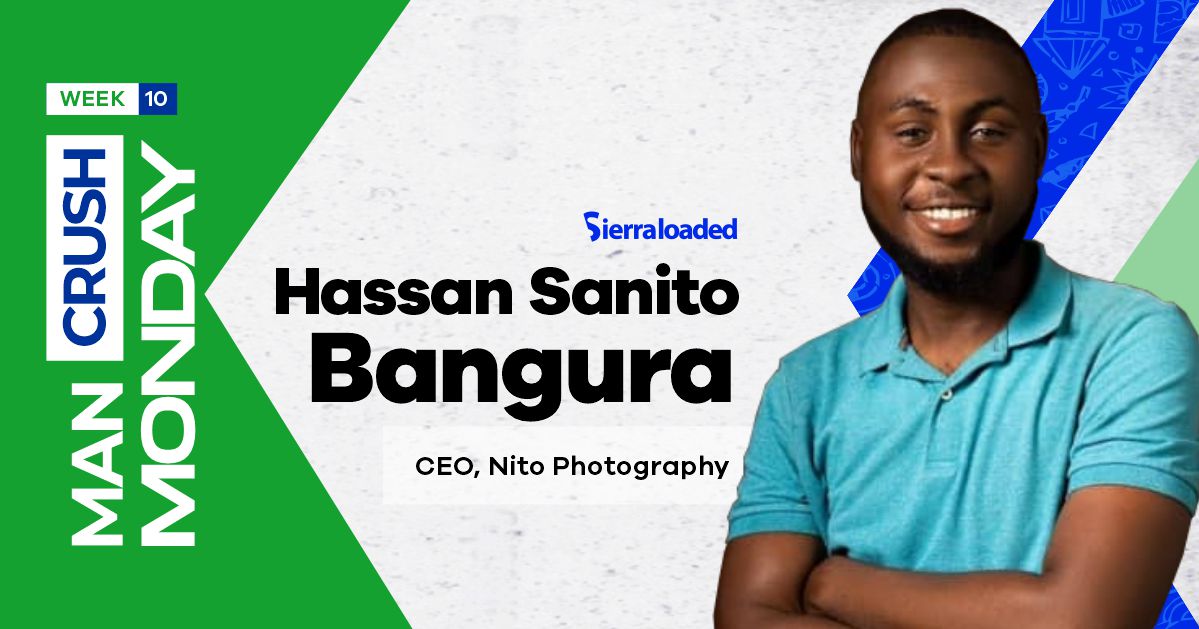 Meet Hassan Sanito Bangura, Sierraloaded Man Crush Monday
Meet our man crush for tenth week, Hassan Sanito Bangura.
Every art needs something little more creative to be noticed. Well, Bangura got more than just noticed! Here is a man who has used his art and creative to create a nice niche for himself and project the country beautiful through the power of lens!
Bangura is the owner and Chief Executive Officer of the Nito Photography, a team of wedding, Portraits and lifestyle photographers who capture lasting memories in a unique and classic style with a touch of an editorial feel.
He is a graduate of the Limkokwing University of Creative Technology with a degree in Software Engineering and Multimedia. Bangura picked up photography as a hobby in 2018, which over time grew into a passion that grew into the business of photography. He is based in Freetown, Sierra Leone.
Just like he is a creative, he has surrounded himself with a team full of creative photographers with a heart of exploration. They bring out the best of who their clients are in their photos. His team believes that special occasions like wedding day, birthdays and the like are meant to be an amazing celebration therefore they go all out to capture those moments with styles of utmost satisfaction. Their good customer service and creativity opened doors of many opportunities for the company.
Bangura and his brilliant team has worked with different celebrities, organizations and businesses. Many Sierra Leoneans trusts and rely on Bangura's photography for beautiful captures of their memorable occasions.
His brand through the help of his team, has grown massively and has received warm welcome within the country. The brand, Nito Photography is among the top 6 widely known Photography team in the Western Sierra Leone.
His works have brought joy to the face of his customers, companies and everyone who comes across his work of art and creativity. Beyond the shores of the country, Bangura's work have proved in all ways that Sierra Leone has more than just numbers, but creative people who are not only showcasing the art and beauty of the country but also contribute in ways possible to the growth of the country.