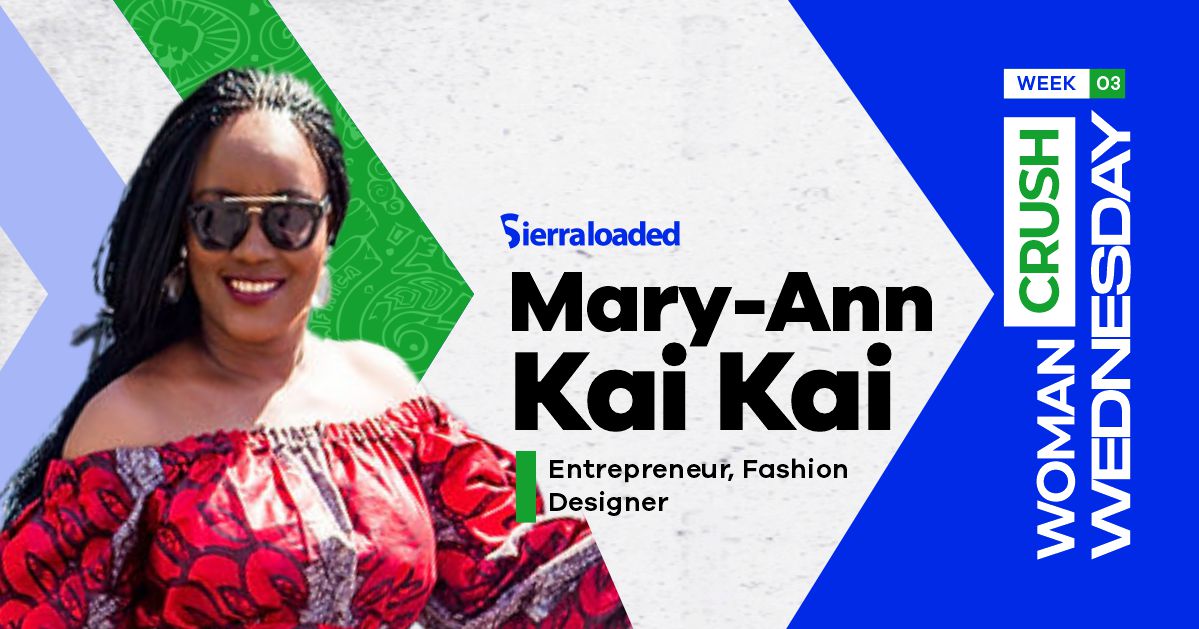 Meet Mary-Ann Kai Kai, Sierraloaded Woman Crush Wednesday
Meet our Woman Crush for Week 3, Mary-Ann Kai Kai, Creative Director of Madam Wokie.
A creative fashion designer with flawless creations, Mary-Ann is a graduate of graduate of Fouray Bay College, University of Sierra Leone. She is one of Sierra Leone's budding fashion designers who has not only given recognition to the country at home, but on international level. She specializes in quick turn around and delivery.
At Bahamas Fashion Week 2017, Mary-Ann's brand, Madam Wokie, helmed debuted their Madam Wokie 2017 Campaign: Lost in Paradise.
Madam Wokie is a Sierra Leone based fashion brand and social enterprise founded by Mary-Ann Kaikai in 2009 to design exclusive, durable and affordable African-inspired garments and accessories. The brand's name is inspired by Marynn's maternal great-grandmother, Madam Wokie Massaquoi, one of the few female Paramount Chief's in post-colonial Sierra Leone.
Mary-Ann's work of art through fashion design has given the country a face on international level, encouraging indigenous craftsman to push out international. Her works have equally been appreciated all round.
Recently, the non-profit organization, Chozen Generation Sierra Leone recently announced the winners of the 2022 Most Outstanding Sierra Leoneans Award, recognizing individuals from various fields for their contributions to their respective fields and for promoting Sierra Leonean culture and talent on a national and international level. Entrepreneur Mary-Ann Kai Kai rounded out the list of winners. The Most Outstanding Sierra Leoneans Award is a testament to the hard work and dedication of these individuals, and their contributions will continue to inspire future generations.