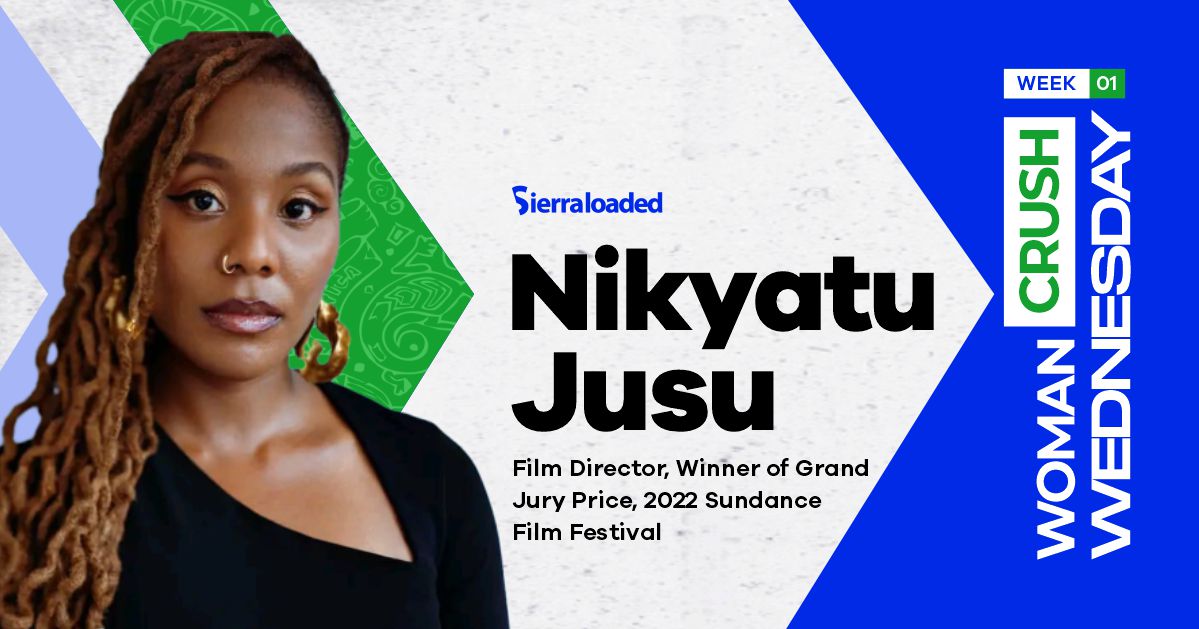 Meet Nikyatu Jusu, Sierraloaded Woman Crush Wednesday
Meet Our Wednesday Crush for this week, Nikyatu Jusu
Meet Jusu, a woman who is so passionate about showcasing the complexities of African female characters and in particular, displaced, immigrant women in diaspora that she changed her focus from being an engineer to a film maker!
Jusu was born in Atlanta, Georgia, to Sierra Leonean parents, Hannah Khoury and Ronald Jusu. She attended Duke University in Durham, North Carolina with the intention to become a biomedical engineer. An unexpected meeting with a screenwriting professor introduced her to the world of film making and she changed her focus.
As an independent writer, director, producer, editor and assistant professor in film and video at George Mason University, Jusu's works center on the complexities of Black female characters and in particular, displaced, immigrant women in the United States. Her work includes African Booty Scratcher 2007, Flowers 2015, Suicide By Sunlight 2019, and Nanny, which received international recognition at the 2022 Sundance Film Festival.
Nikyatu Jusu's films have played at festivals nationally and internationally, garnering her many laurels and awards. Her first feature film, Nanny, debuted at the 2022 Sundance Film Festival, where it won the Grand Jury Prize (US Dramatic). Professor Jusu is the second black woman director and Nanny is the first horror film to be so honoured.
Her works have given recognition to the cultural, societal and life of Africans, especially women, giving insight and boosting the culture of Africa.
With 84 features – length and 59 short films selected from 14,849 submissions, The Sundance awards represent the determination of Visionary individuals, whose dynamic work will continue to change the cultural narrative and create productive discourse in Society.