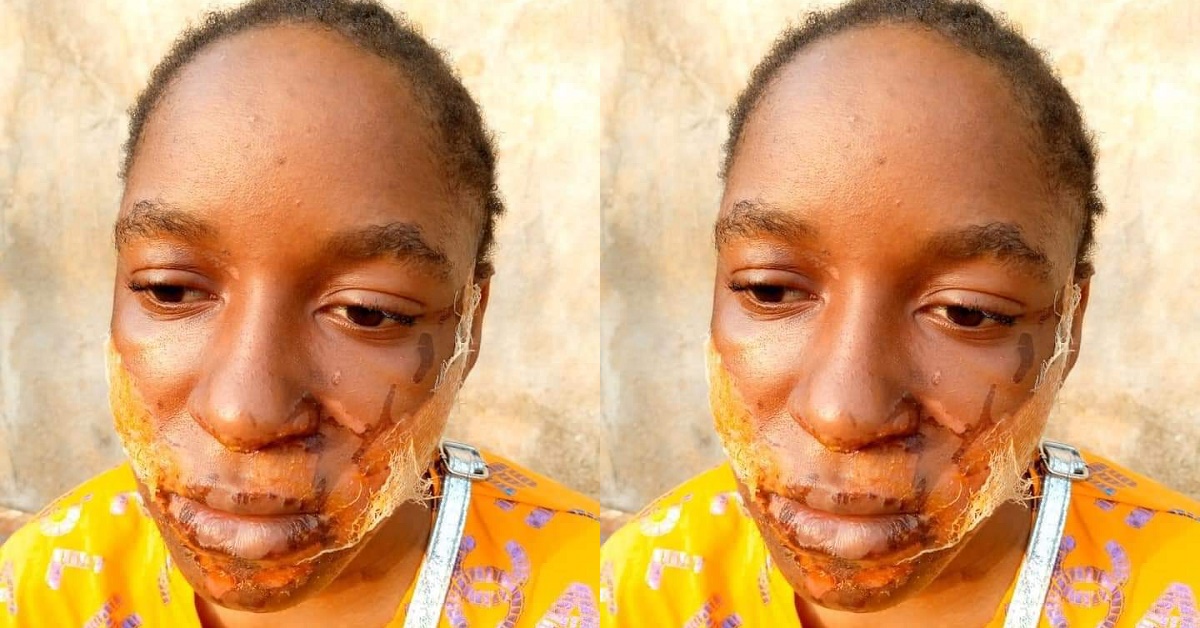 17-Year-Old Lady Who Was Beaten And Face Damaged With Acid Pleads For Help to Get Justice
A 17-year-old girl who was physically abused by a woman and her sons, is pleading for support to get justice for what these people did to her.
According to a source, the 17-years-old girl, identified as Elizabeth koroma, was beaten to a point of death by a woman named Memuna Jalloh and her sons at #48 Ivan Drive Opposite Congress Primary School.
The Source disclosed that she was not only beaten mercilessly, even her face was destroyed with acid by the sons of Memuna Jalloh, one of them identified as Ibrahim Conteh commonly known as Nani.
The source said that the victim, Elizabeth is supposed to be taking her WASSCE examination this year, but sadly, she has been faced with this unfortunate situation.
They have reported to the police and investigations are on going, but considering how the justice system of this country favors the influential people, she is afraid that she might be neglected.
This is why she is pleading to the First Lady, Madam Fatima Bio, Influential Women and Organizations fighting against the abuse of women, to stand with her and help her get the justice she deserves.
She can be contacted through her mother's contact number: 088332740.