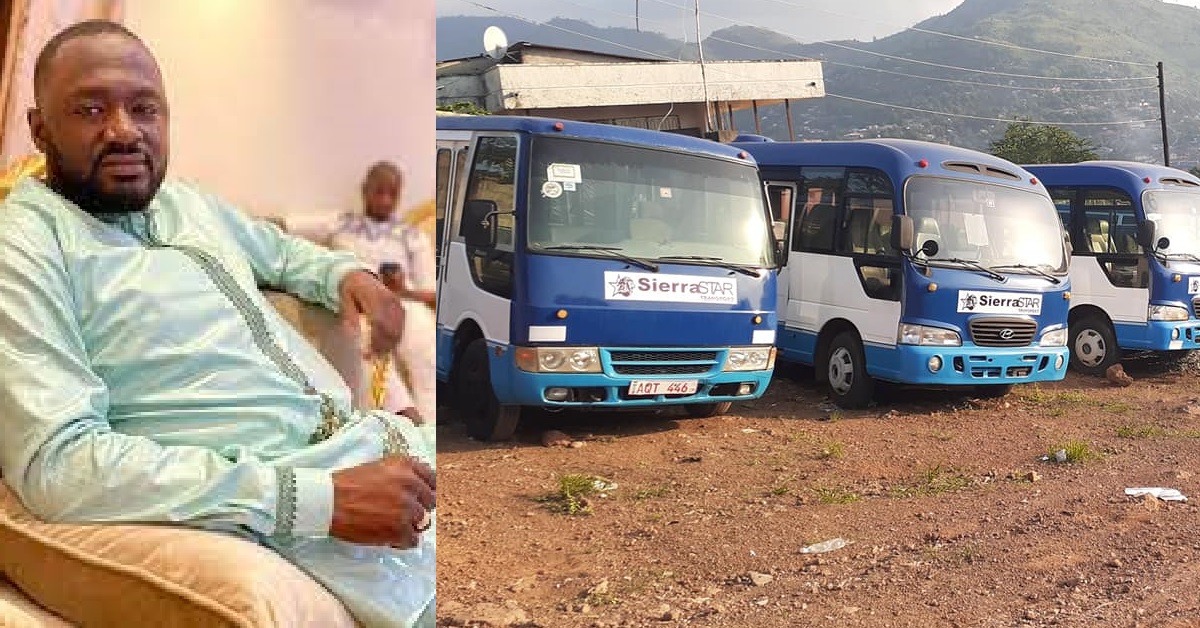 Sierra Leoneans Demand For Abdulai Sidibay And His 100 Buses
It was about mid this year that Sierra Star Group owned by one Alhaji Abdulai Sidibay promised to put about 100 buses on the road to help alleviate the very difficult and challenging transport situation in the country.
We were expecting these buses to have been on the road before the rains. This never happened. The rainy season is drawing to an end and we are few weeks away to the end of the year and it is very unlikely that this promise will be fulfilled.
The whereabouts of Abdulai Sidibay are unknown. Is he on the run as he did several years ago? This question begs for an urgent answer before tongues begin to wag for the wrong reasons, according to Independent Observer Newspaper.