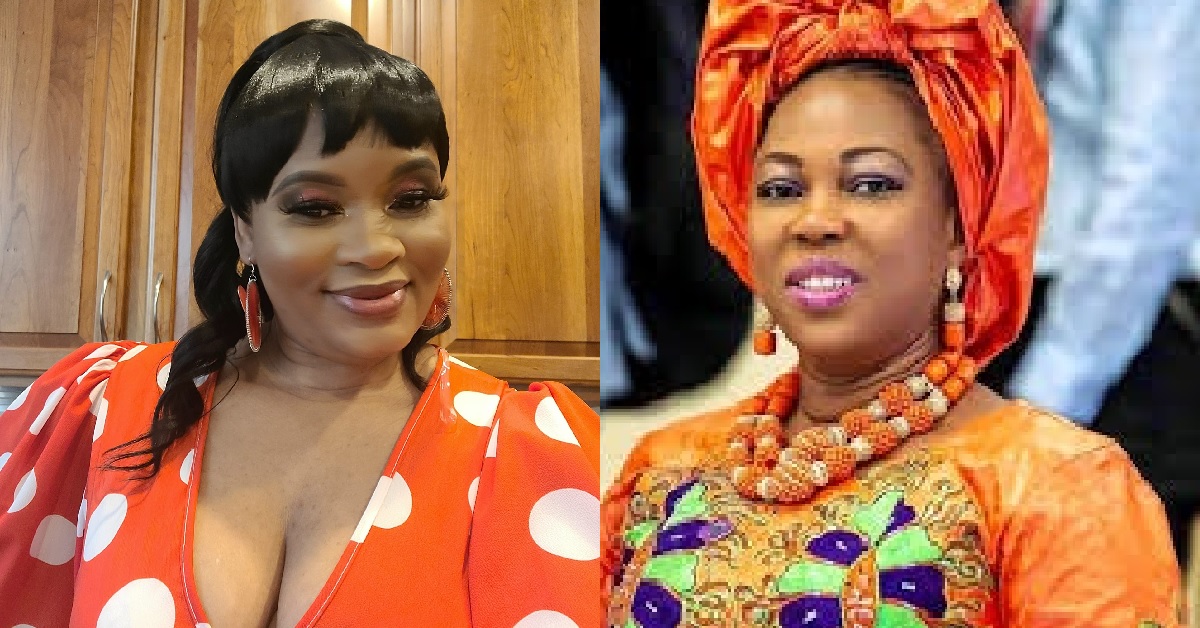 Apologise to Sierra Leone Families Who Have Been Hurt Under Your Husband – Mamanso Tells Fatima Bio
Beautiful Sierra Leonean lady, Mamanso Sanka has advised the First Lady of the Republic of Sierra Leone, Fatima Jabbe Maada Bio to apologise to the people of Sierra Leone.
The First Lady was mourning the death of her brother who was said to be poisoned at The Warehouse on her Facebook page when Mamanso Sanka commented with a touching message.
Mamanso sympathized with the First Lady and the entire family of the deceased. She asked for forgiveness from the First Lady on what she wants to tell her. She reminded her about the pain people felt when they lost their family members and love ones.
According to her, the time people were in pain for the lost of their love ones, that was the time Fatima Bio was busy making videos, having funs, riding bikes, etc.
The beautiful lady advised the First Lady to write an apology letter to the people of Sierra Leone since she has experienced the same pain they have went through.
Mamanso said, her cousin was among the three people that were shot death at the Makeni generator shooting in July 18, 2020 which they are still mourning.
During that time, as the mother of the nation, the First Lady was expected to sympathise with the family which she did not.
Other killings also took place in Tombo, Lunsar, Tonko Limba, etc. and she did not sympathise with the families of the victims as the First Lady of the Republic of Sierra Leone.