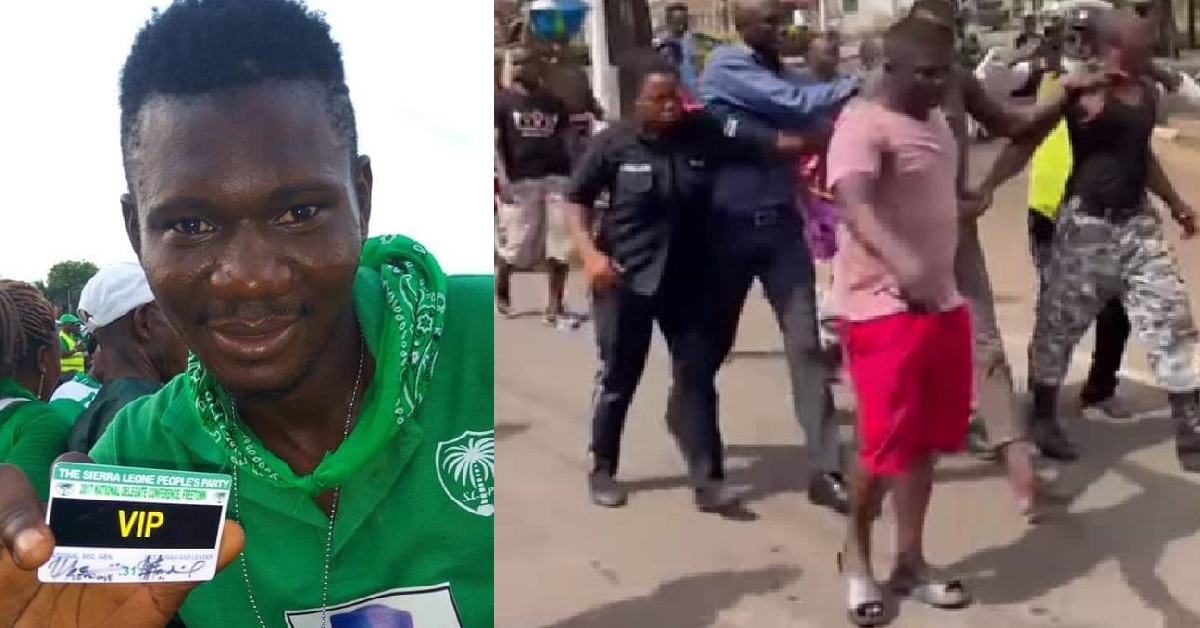 Arata Paopa Arrested by The Sierra Leone Police (Video)
Police officers attached to Aberdeen Police Station in the Western part of Freetown arrested Arata Paopa after being caught stealing values from people.
According to sources, business owners at Aberdeen Beach have reported him several times to the police as he keeps disturbing people but they always ignore him. The sources added that, he always walks with knife which he uses to threaten people to steal their properties. Other sources stated that, he frequently terrorise Lumley Mall at Lumley and the Sierra Leone Police are not taking any action against him.
As he was caught stealing at Aberdeen, he was apprehended by the police with the help of residents.
WATCH VIDEO: