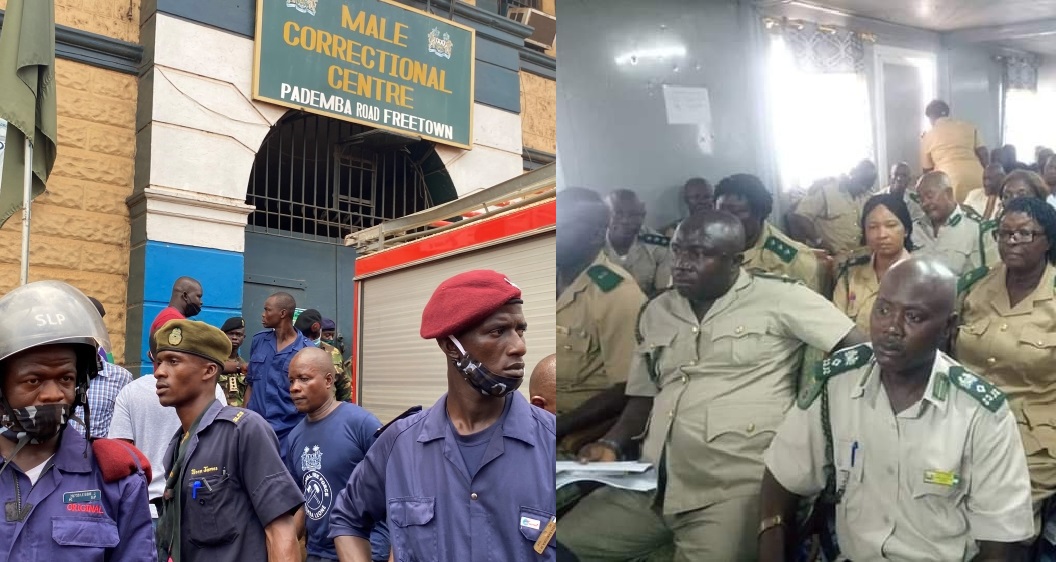 Armed Robber Dies Inside Pademba Road Prison After Stealing Le650,000
The death certificate of Francis George was tendered by the prosecution shortly before the matter was discharged by the Hon. Justice Abu Bakarr Binneh Kamara.
The stated cause of death was however not disclosed in court, but we understand that the accused died in prison sometime last year.
Fritong Post reports that the deceased was charged last October with two counts of larceny. He was alleged to have stolen Le650,000 (less than $70) from a man called Sallieu Kamara.
Justice Binneh Kamara is one of twenty-six judges deployed across the country to review over 1,000 cases of prisoners jailed for possible wrong reasons.
In the southern district of Bo, Justice A. T. Ganda discharged a man named Mohamed Kawusu who has been in detention since 2019.
Another case that could probably see the light of day in this Judicial Week is Kamarainba's sexual penetration matter. Kamarainba, a popular politician and leader of the Alliance Democratic Party has been in detention for almost two years. Though he was granted bail sometime last year, the Judiciary says he has not been able to fulfil the bail conditions, but his lawyers hold a contrary view
The Judicial Week has been rather revealing thus far, and many more cases will be dealt with in the remaining two days. So far, some accused persons have been convicted; some others put on bail while a few were rather cautioned and discharged for want of prosecution.
Data on the type and number of cases dealt with so far is unavailable at the moment, but the Judiciary Communications Unit has promised to produce it at the end of the trials.