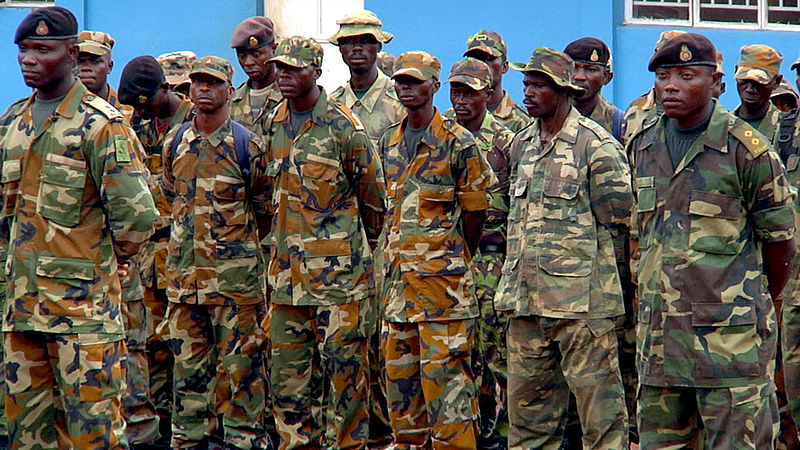 Army Officer Arrested in Freetown For Murder
Justice Adrian Fisher has remanded in prison a Lance Corporal of the Republic of Sierra Leone Armed Forces (RSLAF), Sahr Daramy on allegations of murder.
The Soldier was arraigned at the High Court in Freetown on Friday 10th December 2021 to answer to a one count of murder.
The particulars of offence state that Daramy on the 19th December 2020 killed Abubakarr Conteh in Freetown.
The accused, when arraigned at the just concluded November call over, pleaded not guilty in front of Appeal's Court Judge, Justice Ivan Sesay at the High Court in Freetown and the matter was assigned to Justice Fisher for speedy trial.
The soldier made his first appearance before the High Court as jurors were empaneled to serve as judges of fact in the matter.
Justice Fisher admonished the jurors to cooperate in the trial in order to ensure speedy hearing since the indictment does not have many witnesses to testify.
The judge later adjourned the matter with the first out of five witnesses including police officers set to testify for the State against the accused.
In another matter before the same judge, four men were also arraigned for murder.
Santigie Bangura (Jaggay), Abdul Rahman Dumbuya (Kondo), Alhassan Kamara (Bigger) and David Fortune (Stone) were arraigned on a three count charge of conspiracy to murder, murder and accessory after the fact of murder.
According to the particulars of offences, Bangura, Dumbuya and Kamara were said to have conspired together with other unknown persons between the 20th and 24th March 2019 to kill Mohamed Umar Kamoh Kamara.
The prosecution also alleged that the three men finally killed Mohamed on the 25th March 2019 in Freetown.
The fourth accused, Fortune was arrested on allegations that he harboured, assisted and maintained the three men even after knowing that they had killed Mohamed.
All of the accused pleaded not guilty as charged except Fortune who pleaded guilty of harbouring and assisting the three men after murdering Mohamed.
The State Counsel, Aruna Jalloh told the judge that the plea of the accused cannot be accepted since the substantive offence is murder.