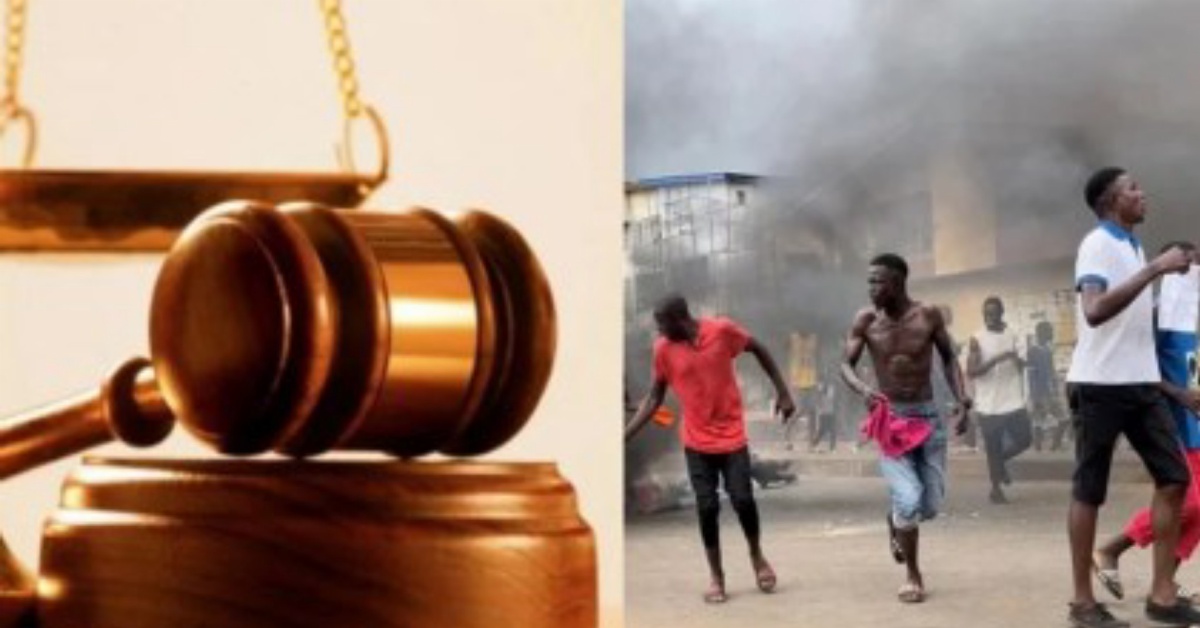 August 10 Protest: 4 Discharged 10 Commited to High Court
Magistrate Hadiru Daboh of Ross Road Court  has discharged four accused persons standing trial for various offences, including Malicious Damage during the August 10 Protest in Freetown.
Meanwhile, Magistrate Daboh has also Commited 10 accused Persons to high court and further dismissed defence counsel's No Case submission.
The accused persons including Hassan Kamara, Mohamed Sillah, Sallieu Kamara, Alimamy Thoronka, Lansana Kargbo and 9 others were standing trial on 17 counts of office breaking and malicious damaged contrary to the laws of Sierra Leone.
According to the charge sheet on count 1 -16 all accused persons Hassan Kamara, Mohamed Sillah, Sallieu Kamara, Alimamy Thoronka, Lansana Bangura, Charles Sesay, Alhaji Sembu Kuyateh, Lamin Kargbo, Eric Jarette, Osman Kamara, Saidu Kanu, Abu bakarr Kamara, Abdul Kamara and Bockarie Morlu on diverse dates between Wednesday 10th August 2022 and Thursday 25th August 2022, at Approve School Police Post, Wellington, Freetown, with intent to steal broke therein and stole one TVS motor bike with registration number SLP 367 value eleven million two hundred thousand Leones, and other items including chairs, plasma tv, phones, Police uniform, rain coat, wind breaker, freezer, fiscal cash, boot, and other items worth millions of Leones belonging to different Police Officers.
On count 17, all accused on the same date and place maliciously damaged Approved School Police Post, property of Sierra Leone Police. Looking at the evidence, the defenses presented a no case submission and the Prosecution presented 4 witnesses which are Police Officers from Kissy Police Division, Approved School Police Post and PWD Police Post.
The judgment also said four accused persons including the 2nd accused Mohamed Sillah, 7th accused Alhaji Sembu Kuyateh, 8th accused persons Lamin Kargbo and the 9th accused Eric Jarette are discharged as the evidence did not touch them, and found that the 10th accused Osman Kamara, 11th Saidu Kanu, 12th Abu bakarr Kamara and others guilty, and he, therefore, committed them to the High Court without bail.