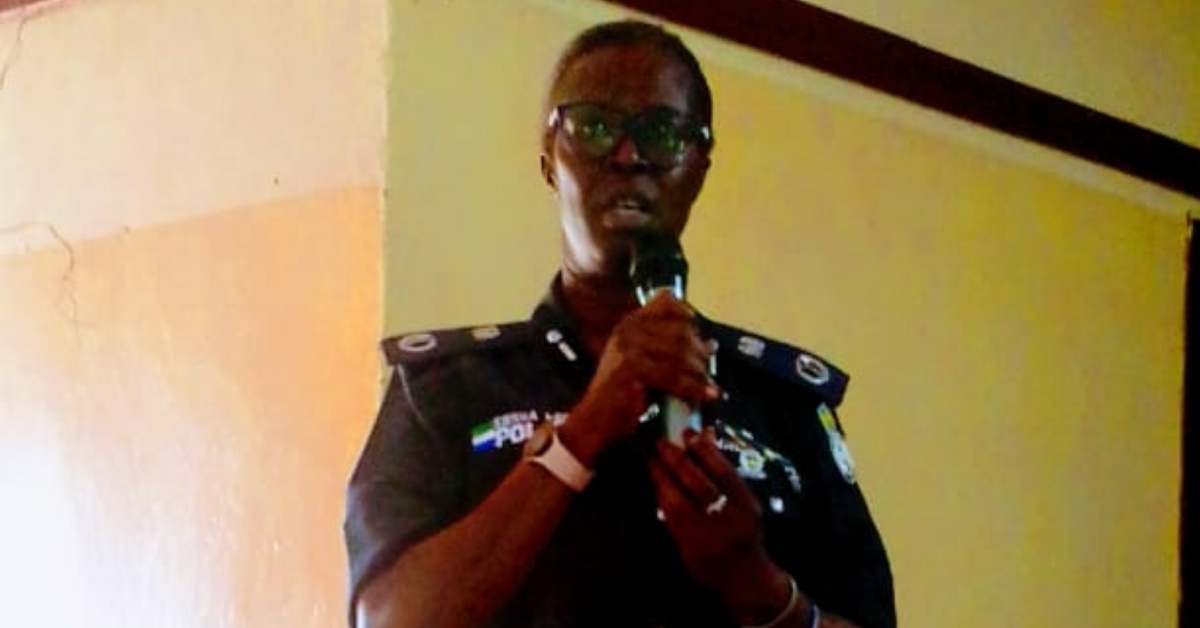 BO Lauds First Female Regional Police Commander 
The people in the Southern Region including Police Officers have overwhelmingly lauded the first hard-working and experienced female Regional Police Commander, in the person of Commissioner Hilary Sao Kanu.
This was expressed in a combined regular community engagement in Bo by residents. The Regional Police Commander -South Commissioner Hilary Sao Kanu explained that she is knowledgeable about the constitution of Sierra Leone Act No. 6 of 1991 and the Police Disciplinary Act of 2001.
She added that heading the South as Police boss, is nothing strange in her Police career but a better continuation. "Within the short time I have been in the South, I think I have done my best to knock down popular and hardcore criminals to face justice after Police investigations," said Commissioner Hilary.
Commissioner Hilary Sao Kanu intimated that she is fighting for the Sierra Leone Police to maintain high standards of professional policing. "I want to stress by calling onboard all Police Officers to collectively work to achieve the goal of the Sierra Leone Police," the Commissioner explained.
She climaxed her statement by commending hard-working Police Officers and assured all and sundry of having a good working relationship with the public.
She acknowledged that Police work can become easy if there is a collective responsibility and collaboration with the public.
"Within the short time of my presence, I have become certificated by different media outlets and appraised by the residents of Bo and its environs encouraging me to do the same as I did at the Kissi Police Division while I was acting as the Local Unit Commander(LUC) " Commissioner concluded.